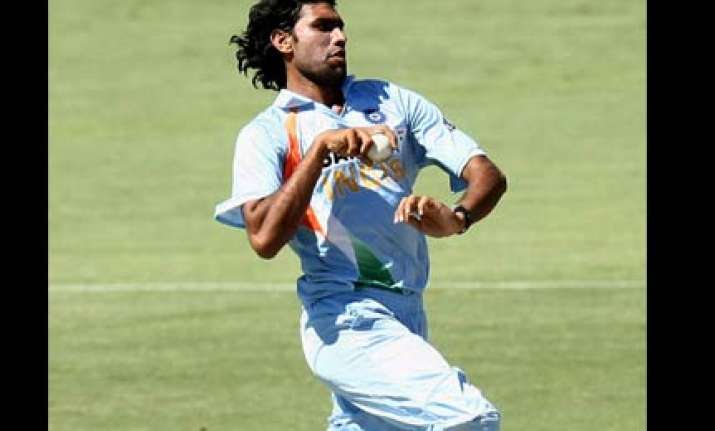 Mumbai: Paceman Manaf Patel will join the struggling Indian squad in Sri Lanka on Friday  to bolster its attack for the ongoing cricket tri-series in Dambulla. The Baroda fast bowler was also a member of the squad for the preceding three-Test series against Sri Lanka bur did not get to play any of the match.  
"Munaf Patel is joining the Indian team in Sri Lanka, as an additional member of the squad. He will reach Dambulla tomorrow," said BCCI secretary N Srinivasan in a media release on Thursday.  
The fast bowlers did extremely well in the series opener between India and New Zealand and that may have prompted the selectors to call Patel. The 27-year-old bowler played the last of his 43 ODIs against Australia at Guwahati in November, 2009.  
He has been given a chance to resume his stop-start career in which he has taken 47 wickets at just under 33.  
The Indian team, led by Mahendra Singh Dhoni, started its campaign on a poor note two days ago by crashing to a massive 200-run defeat against New Zealand at Dambulla. The event runs up to August 28 with all the matches to be played at the same venue. PTI