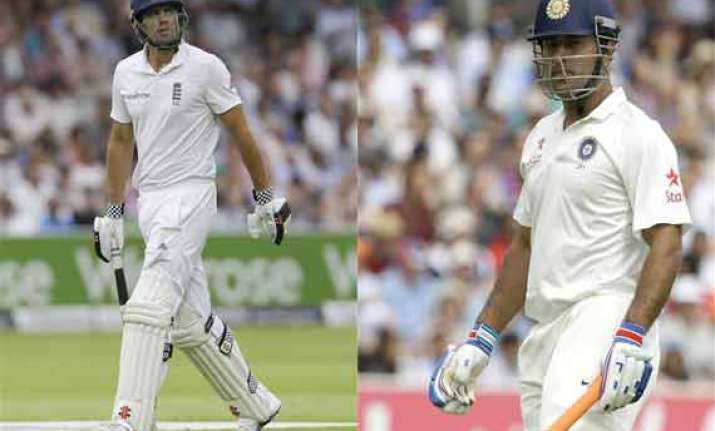 New Delhi: England slumped to defeat against India at Lord's on Monday, collapsing after the lunch break to give MS Dhoni's side a 1-0 advantage in their five-Test series. Ishant Sharma kickstarted England's demise as Alastair Cook's men lost their final six wickets for 50 runs in less than 13 overs.
It was the first win for Team India at Lord's since 1986 and first overseas win since 2011. Ishant Sharma played above expectations and took seven wickets. He is now the best Indian bowler at Lord's cricket ground with best bowling figures. Apart from this, there were times when India almost loosens the grip on the match. But what matters in the end, is the win and that is what India achieved with the margin of 95 runs.
The loss, which is the second of the summer in four Tests so far, extends England's winless stretch to 10 outings, dating back to last August against Australia. There has been huge criticism of captain Alastair Cook and the wicketkeeper Matt Prior because of their poor show.
England prepared a green-top wicket to intimidate the young Indian batsmen who were thought to have flourished on pitches that had absolutely nothing for the bowlers. But much to their surprise, England fell into their own trap and lost yet another Test match. Former cricketers like Tom Moody and Michael Vaughan tweeted that English team needs changes. They can't afford to go with the same squad.
Considering all the positives and negatives, India TV analyses what changes should be made in both sides for the third Investec test to be played at Southampton from July 27 – 31.