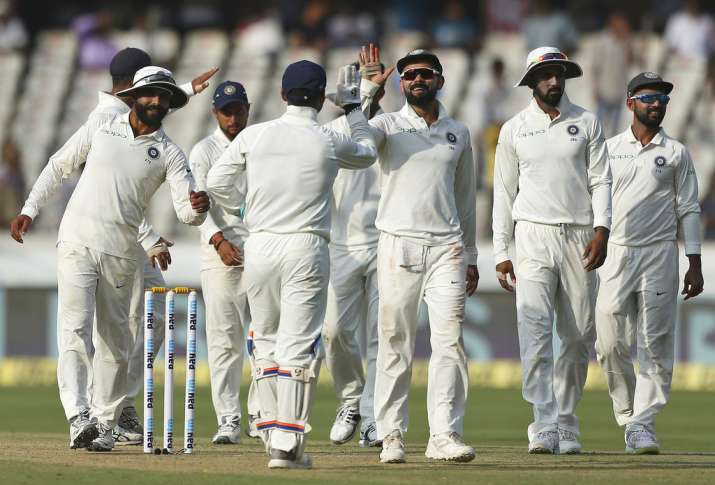 The Indian cricket team have plenty of work to do when it comes to winning oversea Test series, but on home soil, they claim the bragging rights. Team India went on to demolish West Indies, by clean sweeping the two-match Test series, by two huge margins. On Day 3 of the 2nd Test, India wrapped up matters to win the final match by 10 wickets. Here are a few records the Indian cricket team have made after routing West Indies in the recently concluded Test series. 
10 Consecutive Test Series Wins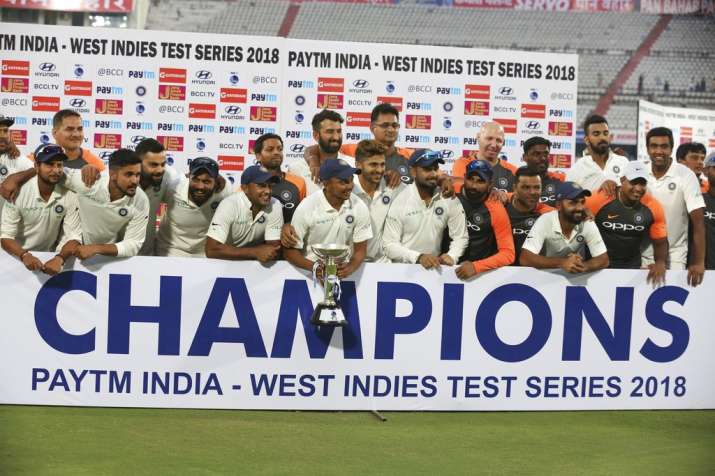 The series win over the Windies see India as the second team to win 10 consecutive Test series on home soil after Australia, the only team to have achieved the remarkable feat twice - 1994/95 - 2000/01, 2004-2008/09. Besides these two juggernauts, no other nation has more than eight home series wins in a row in their respective backyards. 
READ: INDIA THRASH WEST INDIES BY 10 WICKETS, CLINCH SERIES
India are unbeaten at home since 2012/13 and since then, they have played 29 Tests at home, winnings 23, losing one and drawing five. It started with a 4-0 rout of Australia in 2012 and since then, no nation has been able to establish their dominance on Indian soil. 
Three Test wins in Three Days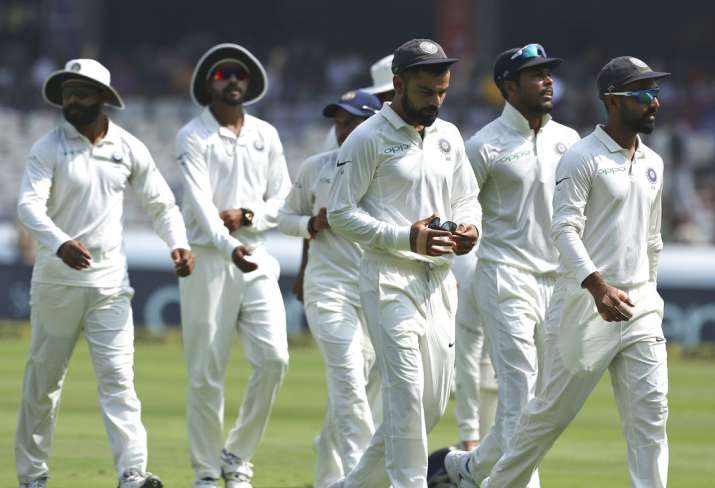 The Virat Kohli-led Team India accomplished another feat in the recently concluded Test series against the Windies, as they have now won three consecutive Tests at home inside three days. 
 India defeated Afghanistan within two days in the one-off Test by a massive margin of an innings and 262 runs in June. 
 India defeated West Indies in the 1st Test on Day 3, setting a new record in their history books by thrashing the visitors by an innings and 272 runs, their best Test win ever. 
India defeated West Indies in the 2nd Test on Day 3 by 10 wickets. 
This is not actually a record set as India have won four straight Tests inside three days between 2013 and 2015, under the captaincy of MS Dhoni. 
7th successive series win against West Indies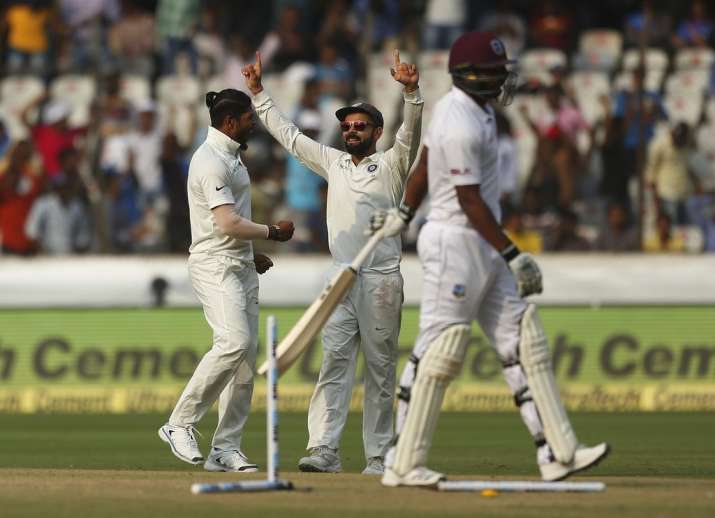 This is India's seventh successive series win over West Indies, recently defeating them 2-0 in the two-match series played. India have not lost to the Caribbean islanders in 21 consecutive Tests since 2002. This is the eight longest unbeaten run against an opposition in Test history. 
It is England who hold the record with a spectacular 47-match unbeaten streak against New Zealand, which goes right back from 1930-75.
India will next play red ball cricket in December, when they tour Australia, commencing from November. 
The Virat Kohli led Team India will now shift their focus onto the limited-overs format as they are slated to play 5 ODIs and 3 T20Is against the Windies, beginning from October 21.