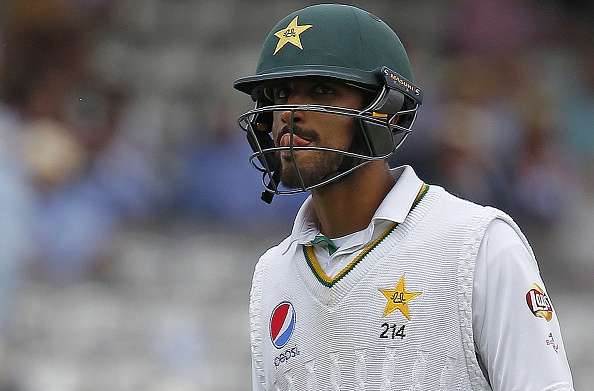 Pakistan's out-of favour batsman Shan Masood has insisted that he is currently focussing on performing well in the domestic circuit to grab the national selectors' attention ahead of the Test series against Sri Lanka in the UAE later this year. The 27-year-old made his last Test appearance for Pakistan during his side's 2-1 win over West Indies in the three-match series, the farewell series for former captain Misbah-ul-Haq and veteran batsman Younis Khan.
When quizzed if he sees himself in the Test squad against Sri Lanka, Shan said that he would hopefully make it to the final squad if he manages to meet all the necessary requirements.
"I'm always hopeful. However, the team has its own requirements and the selectors have their own. If I tick all the boxes, God willing I will be in the final squad," the Express Tribune quoted Shan as saying.
Shan has appeared in a total of 10 Test matches for Pakistan and toured three different countries namely Sri Lanka, England and West Indies so far.
Keeping the same in mind, Shan believes playing on foreign pitches becomes much easier for a batsman if he applies himself effectively.
"For a batsman, international conditions are much easier. It is harder to be a batsman in domestic cricket. If you perform in these [domestic] conditions, all you have to do is take the pressure of international cricket and apply yourself effectively," said Shan.
The left-hander, however, admitted that although his domestic season in ODI cricket went really well, he is in no hurry to represent Pakistan in a limited-overs format.
"My domestic season in ODI cricket went really well. Over the year, I scored about 1,200 runs. Also, I played the last T20 competition. So I have set my focus on performing in the domestic circuit [in all formats]. Everything else in the hands of the selectors, but if the opportunity comes knocking on the door, I'll grab it. However, I am in no hurry," he concluded.
(With ANI Inputs).