Follow us on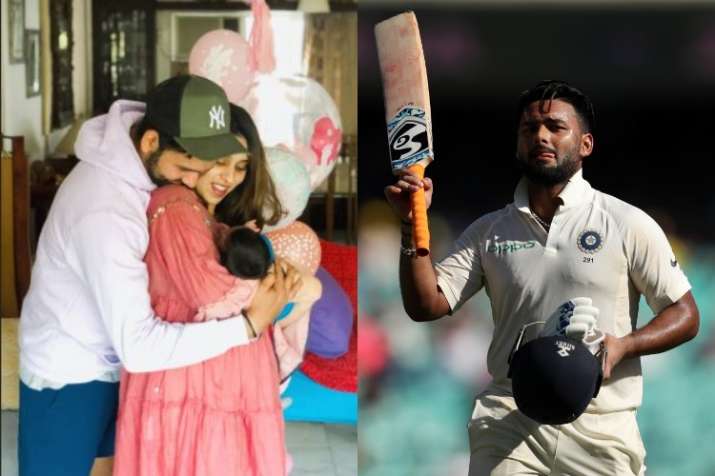 Rishabh Pant has now been labelled as a 'baby sitter' since Australia skipper Tim Paine invited the wicketkeeper to babysit his children in the 3rd Test in Melbourne. The banter however, does not stop there. It was Rohit Sharma who decided to take a friendly jibe at the wicketkeeper, inviting him to babysit his newly born daughter, Samaira. 
Rohit became a father on December 30th, but couldn't attend the birth of his daughter has he was on national duty in Australia. He immediately flew down to India, hence missing the fourth and final Test in Sydney. 
Here's what Rohit had to say to Rishabh. 
'Morning buddy. Heard your a good baby sitter, need one right now. Ritika will be quite happy @RishabPant777', Rohit wrote. 
Earlier, In the third Test at Melbourne Cricket Ground both the players were involved in some hilarious banter with each other which made the match even more entertaining. While India won the match by 137-run to take an unassailable lead of 2-1.
During the match when Pant came to crease, Paine teased him by having a conversation with Finch when the left-hander was batting," "Have him over for dinner. Can you babysit? (Can I) take the wife to the movies one night, you can look after the kids?"
Pant took that thing quite seriously and was actually spend time with Paine's wife Bonnie Paine and kids in Sydney ahead of the final Test.
Pant, who is not a part of India's squad for the Australia ODIs, will return to action for the three-match T20Is against New Zealand, while father Rohit, will return to Australia for the upcoming ODIs which begins January 12.