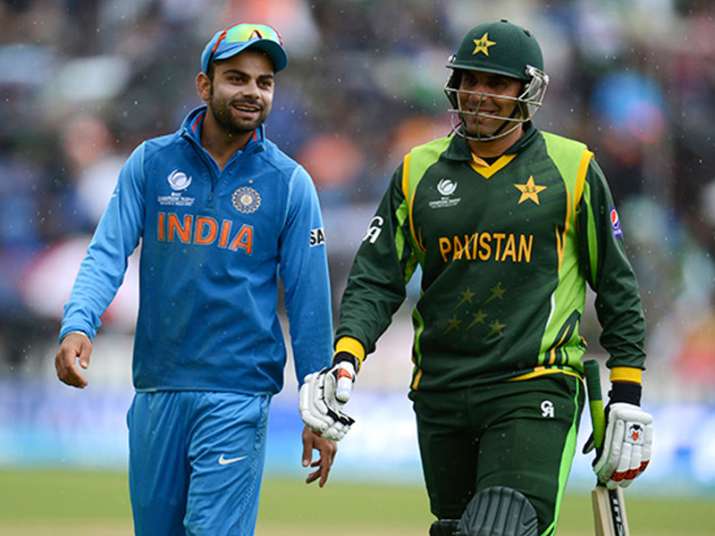 The Board of Control for Cricket in India (BCCI) today denied reports of holding talks with the government to seek permission to play a series against arch-rivals Pakistan at a neutral venue.
"No talks between BCCI and Government of India on playing cricket with Pakistan," BCCI sources told ANI.
Earlier this morning, a leading English daily had hinted at a revival of the cricket's fiercest rivalry later this year when India and Pakistan will be seen taking on each other at a neutral venue, probably in Dubai.
No talks between BCCI and Govt of India on playing cricket with Pakistan: BCCI sources

— ANI (@ANI) March 29, 2017
It was reported that the BCCI has written a letter to the Ministry of Home Affairs (MHA) seeking its nod to play Pakistan later this year.
The BCCI's letter seeking permission, the daily said, was an attempt by the cash rich body to fulfil its obligations under the Future Tours and Programme (FTP) pact signed between India and Pakistan three years ago.
"Permission has been sought from Home Ministry, we don't know what is the government stand. Last time, tension between the two countries was at its peak. Also, there is the FTP agreement that needs to be fulfilled and that's why the board is willing to travel to Dubai to play a series against Pakistan. Unless the government gives its nod, the BCCI cannot do anything," a report in The Indian Express quoted a source as saying.
The report said that BCCI is looking at a September to November window to play a series in Dubai, also the  home ground of Pakistan. The board had initially reserved September for the Champions League T20 but the tournament has been discontinued. 
Last year, the BCCI was keen on hosting Pakistan for a series but didn't get government's permission owing to tension between the two sides and Islamabad exporting terror to New Delhi.
Last December, the Pakistan Cricket Board (PCB) too had said that the BCCI was willing to play a bilateral series but it was the Indian government which refused to clear such a contest.
India have not played bilateral cricket with Pakistan since 2012 when the arch-rivals clashed in a short bilateral series. 
India and Pakistan last played an ODI during the World Cup. The two cricketing nations also clashed at the Asia Cup T20 and the World T20, with India emerging victorious on all three occasions.