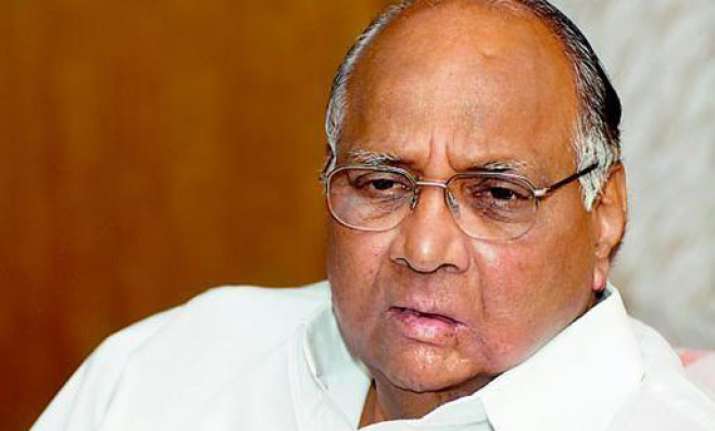 Beed (Maharashtra): Union Agriculture Minister Sharad Pawar today said EC's permission will be sought to give financial assistance to affected farmers in Maharashtra after unseasonal rains and hailstorm damaged crops in the region.  Pawar said there was a precedent to this effect to offer such aid, even though the model code of conduct is in force for the upcoming Lok Sabha elections.  
"Many farmers in the state are affected by unseasonal rain and hailstorm. We will take permission from the Election Commission and give financial aid to them," Pawar said during a press conference.
The Minister today visited around 20 villages in Beed district, which have been affected by hailstorm over a week.  "Financial aid had indeed been given to farmers affected by natural calamity five years ago at the time of general elections," he said.
Pawar said he had already apprised Prime Minister Manmohan Singh about the hailstorm and the damage it has caused.
"Even Home Minister Sushilkumar Shinde has visited the PM on this issue," he said.
Pawar said a high-level Central committee will begin its visit of state to assess the damage and will submit its report to the Union government.
Leaders like district guardian minister Jaidutt Kshirsagar, minister of state for Revenue and NCP candidate from Beed Lok Sabha seat Suresh Dhas were present on the occasion.
Standing crops like wheat, jowar, pulses, sunflower suffered extensive damage due to hailstorm for over eight days in many parts of the state.