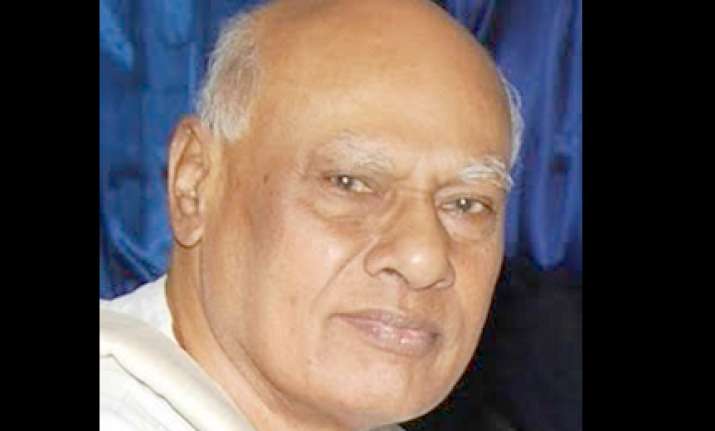 In another indication from the Congress leadership that the political arrangement in Andhra Pradesh may not be disturbed now,  K Rosaiah on Monday moved into the Chief Minister's Office in the state secretariat a month after he assumed office.
Ever since his appointment on Sept 3, the "interim" chief minister had been discharging his duties from his old chamber in another block from where he functioned as Finance Minister.
 77-year-old Rosaiah, who was sworn in as an interim arrangement in the immediate aftermath of the death of Y S Rajasekhara Reddy, entered the "C" block housing the CMO at 0915 hours as pandits performed Pooja amidst chanting of vedic hymns.
Rosaiah was all along reluctant to shift to the chief minister's office as uncertainty prevailed over the issue of the successor to YSR.
Supporters of Jaganmohan Reddy, son of YSR, have been conducting a spirited campaign for Jagan's succession to the chief minister's post but the Congress High Command has not given any favourable signals to that camp.
Last week, Jagan also moved out of the chief minister's official residence which his late father had occupied.
Changes have been made in the chief minister's office as the advice of 'vaastu' experts and Rosaiah today reviewed the flood situation after moving into his new office. PTI