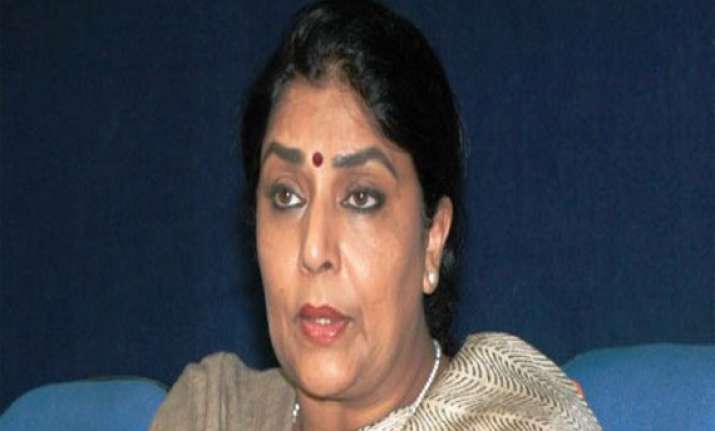 New Delhi, June 2: The Congress on Friday made light of the proposed fast by Ramdev and Anna Hazare on Sunday and accused them of "vitiating" the atmosphere by putting out "half baked, out of reference stories".
"Fasting is good for health in summers. You should eat less and drink more water in the hot months," Congress spokesperson Renuka Chowdhury said on the proposed fast by the activists on the issue of corruption.
Hitting out at Team Anna and Ramdev for targeting the Prime Minister on coal bloc allocations, she said it was "irresponsible" talk by Ramdev and others.
"Will the yoga guru tell in which manner the coal blocks should be distributed?", she said on the campaign by Team Anna and Ramdev for an independent probe into coal bloc allocations.
Asserting that "we will not come under duress", she accused Team Anna and others of trying to undermine investors' confidence in the country.
"They were vitiating the atmosphere by putting out half baked, out of reference stories in public domain," she said dismissing suggestions that the government and the party has trouble at hand on the "coal-gate"" issue
Chowdhury added that "we are not going to be directed by anybody as to how to handle the matter. It is good enough that other investigation agencies are looking into the matter and there should be some line that we should not cross".
She, however, made it clear that she is not stating that the CAG is wrong. "We do not comment on the draft reports and until the final report comes out, I would not like to comment on the same."
The Congress reaction came as Team Anna stepped up attack on the Prime Minister alleging that the CBI probe into alleged misuse if coal bloc allocations was meant to give a "clean chit" to him.