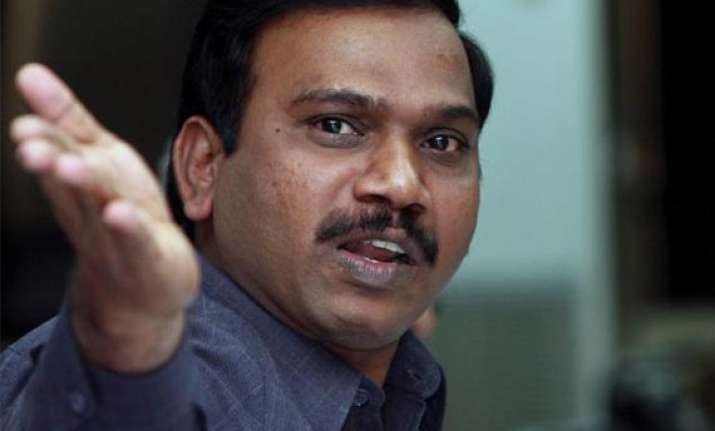 New Delhi: DMK leader A. Raja said Friday he is innocent and there is no evidence against him in the alleged irregularities in allocating 2G spectrum, adding the government did not defend the accusations well enough.
"Two things are very clear... there is no exchequer loss and there is no illegal wealth with me. Despite of that, people are saying there is a big scam," he said.
"No evidence has come out against me," he said.
He said government did not argue the case well enough at any of the forums.
"Had the 2G case been defended at all the forums, parliament and the court, the entire case would not have come up.