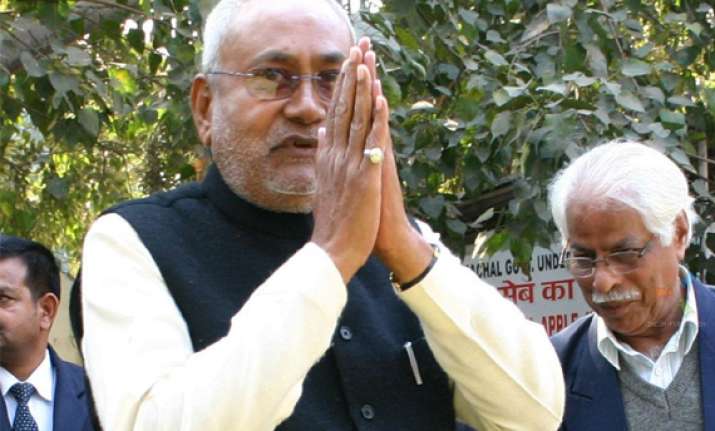 Patna, Aug 12: Bihar Chief Minister Nitish Kumar Sunday said he was hopeful that the state would be accorded special category status soon on the basis of a special committee report.
He also warned that Bihar would relaunch an agitation if the special category status, recommended by a committee headed by Ministry of Finance's economic advisor Raghuram Rajan, was not given.
"We are hopeful and expect that Bihar will get special category status. It will help us move ahead with quick development and growth," Nitish Kumar said during his speech at a students meet here.
Earlier Sunday, Nitish Kumar said Bihar was keeping a close watch on the report of the committee formed by the centre to frame new criteria to judge backwardness of states. The committee is likely to submit its report to the central government soon.
"We hope that the central government would take the right decision on the basis of the committee's report," he said.
The six-member special committee met Saturday in New Delhi and has been reported to have recommended an 11-point criteria to assess backwardness of states.
Nitish Kumar said Bihar had been seeking the category for long and had even submitted a memorandum to Prime Minister Manmohan Singh in this regard.
The central government had subsequently formed the special committee.