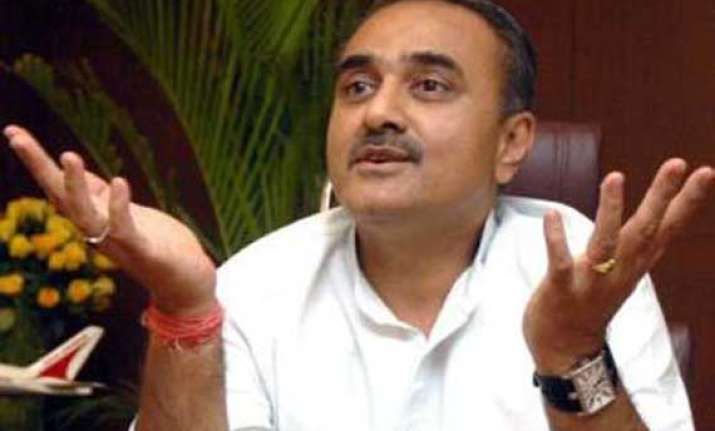 New Delhi: Differences in UPA over the issue of an inquiry into 'snoopgate' allegedly involving Gujarat Chief Minister Narendra Modi today came to the fore with NCP opposing such a probe at this juncture.  
"When the results of the Lok Sabha elections are due in two weeks time, where is the need for such an enquiry," NCP leader and Union minister Praful Patel told PTI.  Patel said that party chief Sharad Pawar has talked to Prime Minister Manmohan Singh earlier in the day to convey the party's view in the matter. NCP is the second largest constituent of the Congress-led UPA.
The NCP stand came a day after Law Minister and Congress leader Kapil Sibal said that the government plans to name a judge for the inquiry before counting of votes for the general elections scheduled on May 16.
It was alleged that illegal surveillance was carried out on a young woman in Gujarat in 2009 at the behest of Modi.  Amit Shah was the Home Minister of the state at that time.