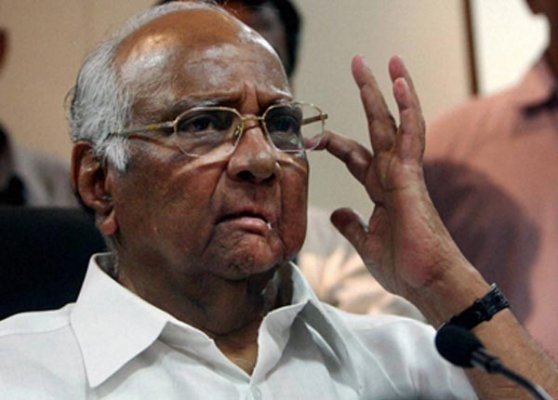 New Delhi: In a major twist to the politics of Maharashtra where no party is in situation to form government on its own, the Nationalist Congress Party (NCP) today morning said that it will be absent from trust vote inside the Maharashtra Assembly to enable the Bharatiya Janata Party (BJP) to prove majority in the House.
NCP chief Sharad Pawar said that since no party is having enough number to form government and the BJP is the single largest party in the 288-member House, his party's MLAs will not attend the confidence vote in order to BJP prove its strength.
The NCP had earlier said that it will extend 'unconditional outside support' to the BJP to form government in the state but the latter seems to be aligning with Shiv Sena which has 63 MLAs.
The BJP emerged as the single largest party with 122 seats whereas the Congress and NCP slipped to third and fourth position with 42 and 41 seats, respectively.
Meanwhile, the process of government formation in the state will expedite from tomorrow with BJP party legislators meeting in Mumbai to elect their leader.
According to reports, the new BJP government in Maharashtra is likely to be sworn-in on October 29 or 30.