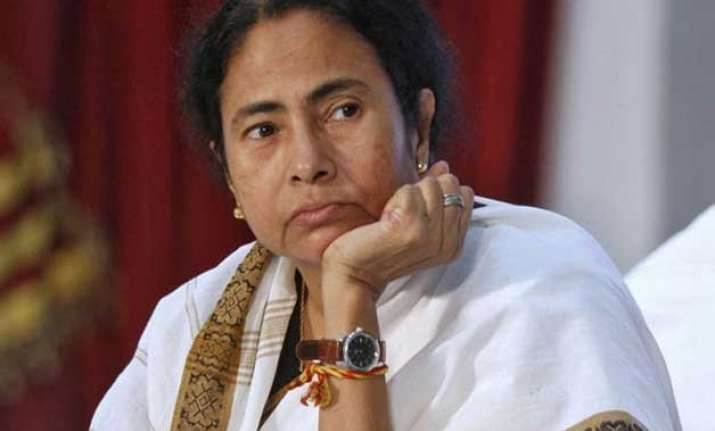 Kolkata: West Bengal Chief Minister and TMC supremo Mamata Banerjee will lead a rally here tomorrow demanding withdrawal of the controversial Land Acquisition Bill.
"A protest rally will be held tomorrow from Mouali to Gandhi statue demanding withdrawal of the black land bill. TMC chief Mamata Banerjee will lead the rally," TMC secretary general Partha Chatterjee said today.  
He said that TMC workers would wear black badges and cover their mouths with black cloth.
The Trinamool Congress had earlier said that it would oppose with all its "might" the NDA government's Land Acquisition Bill, which the party described as "draconian" and claimed it legitimised forcible acquisition of land.