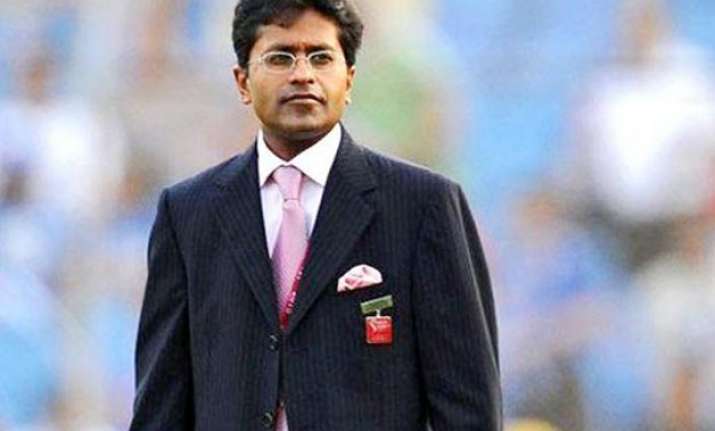 New Delhi: Former IPL commissioner Lalit Modi has claimed that "DLF-Vadra Scam is worth Rs 20,000 crore" and targeted the Congress through it.
In a tweet, Modi alleged that DLF was allotted a 23-acre plot in Lutyens Zone in Delhi by flouting the rules.
Kamalnath was made Urban Development Minister to change the land use, Modi claimed.
Questioning the Congress, he tweeted, "Mr #robervadra and @INCIndia please enlighten the indian public on the Vadra scam," along with a link and screenshot of a document.
Through the document, Modi alleged that DLF acquired approx 23 acres of forest land in Diplomatic Enclave area at Keventer Lane, next to President Estate known as Keventer Diary.
As the large scale construction is not permitted in the area, Kamal Nath was brought in as Minister of Urban Development to change the land use, he said.
The document titled, 'The real quid pro-quo of DLF-Vadra Scam is worth Rs 20,000 crore', said this was done because of "Mr Vadra's business relationships with DLF."
"The various objections raised by bureaucrats on security, environment, conversion laws and costs, have been steadfastly over-ruled in the last one year to circumvent the orders of the court," the document reads.
Modi, under fire of opposition Congress, alleged that the land is an urban forest with over 10,000 trees.
"The value of this quid pro-quo will benefit DLF, Robert Vadra and Kamal Nath to the extent of Rs 20,000 crores," said Modi in the document.
Since the revelation that External Affairs Minister Sushma Swaraj helped Lalit Modi to secure travel documents from UK authorities, he and other BJP leaders have come under attack by opposition.
The Congress is also demanding resignation of Rajasthan Chief Minister Vasundhara Raje for allegedly signing an affidavit in support of Modi and business deals between her son Dushyant Singh and Modi.
Modi is facing probe by Enforcement Directorate (ED) for violation of Foreign Exchange Laws in 2010 when he was IPL commissioner and conducted the league in South Africa.