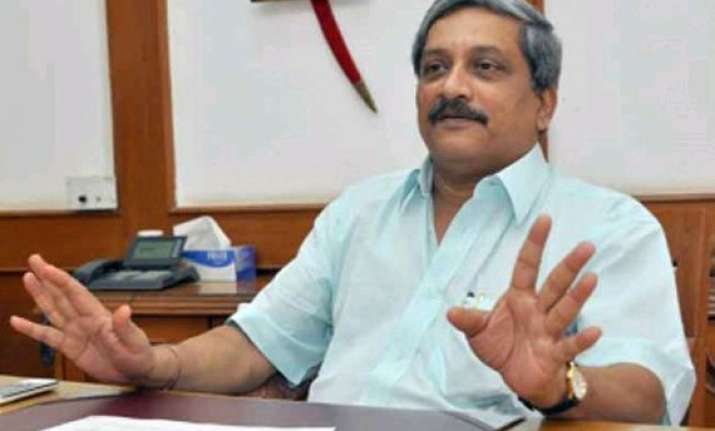 New Delhi: Defence Minister Manohar Parrikar will tomorrow visit Jammu and Kashmir where he will be briefed by top army commanders on the overall security situation in the state that has of late seen an increase in violence perpetrated by militants.
Parrikar will visit the headquarters of the 15 Corps in Srinagar and pay homage to army personnel martyred while combating militancy in the state.
Army chief Gen. Dalbir Singh Suhag, who will be flying into Srinagar earlier, will also be present during the briefing to the Defence Minister on the situation in the state.
This would be Parrikar's first official visit to J-K after he took over as the Defence Minister following the Cabinet reshuffle last month.
Jammu and Kashmir, where Assembly elections are underway, has seen an increase in strikes by militants in the past few weeks that have left several armymen dead.  Meanwhile, Parrikar today received a detailed briefing on defence issues lasting nearly three hours.