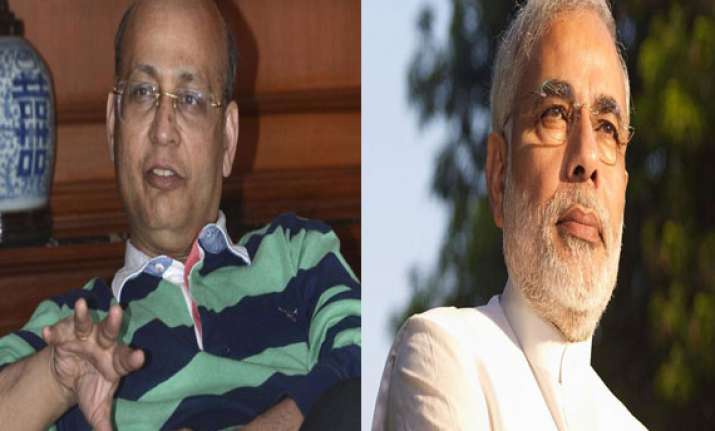 New Delhi: Retaliating against Narendra Modi's attack on UPA's handling of the economy, Congress today said "abuse and taunts" can be subjective but facts are sacred and gave figures claiming the country's economy grew much more during UPA's years than under NDA rule. 
Seeking to puncture BJP's prime ministerial candidate's development claims, AICC spokesperson Abhishek Singhvi said that debt has risen in Gujarat and the GDP growth in the Modi-ruled state came down.
"Facts are sacred. Opinions can be subjective. Abuse and taunts can be subjective but facts cannot be changed. Let us discuss facts for a while and you decide how many fake encounters with facts are happening as far as BJP is concerned, Gujarat is concerned and Modi is concerned.  "This is another facet of a fake encounter. There is no trick in these statistics. These are the official figures from Planning Commission," Singhvi said.
Singhvi said that as far as FDI is concerned Gujarat got only 1,000 million USD while Maharashtra had 9,553 million USD of foreign investment in 2012, which was the nine times more than the BJP ruled state.
Delhi which is much smaller had 7,983 million USD, he added.
Comparing the performances of the six years of NDA vis a vis UPA I and UPA II, Singhvi said that while the GDP growth percentage during six years of the NDA from 1998-99 to 2003-04 was only six per cent, it grew by 7.3 per cent during four years of UPA II and 8.4 percent during UPA I.  In industrial growth as against the 5.5 per cent of NDA's six years rule, it was 9.2 per cent during UPA-I 6 per cent durig UPA II.