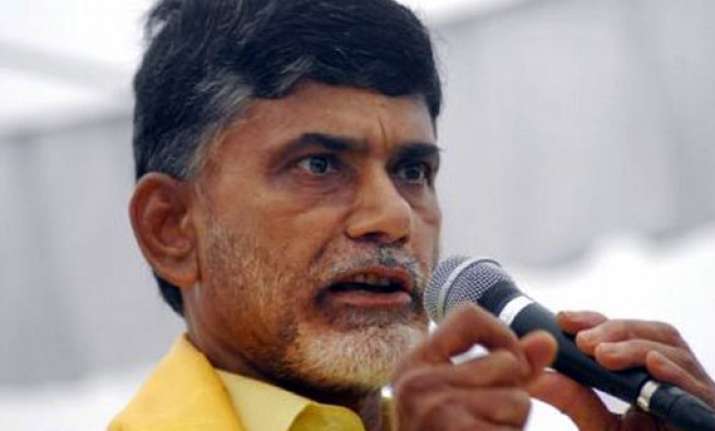 New Delhi: Telugu Desam Party (TDP) chief N. Chandrababu Naidu Monday accused the Congress party of playing politics as he began an indefinite fast in the capital against the government's proposal to bifurcate Andhra Pradesh to create Telangana.
"Congress party is playing total politics," the former Andhra Pradesh chief minister said at a press conference here.
"From 8.30 a.m. onwards, I am on an indefinite fast. The reason is that Andhra Pradesh, specially Seemandhara, is burning for the last 70 days. Day by day, things are becoming worse," he said.
"We have tried our best to bring this to the notice of the government of India. In parliament, we raised it. I came to Delhi and met the president and various political leaders. As of today, no action has been taken...no initiative to call stakeholders of both sides to discuss the issue," he said.