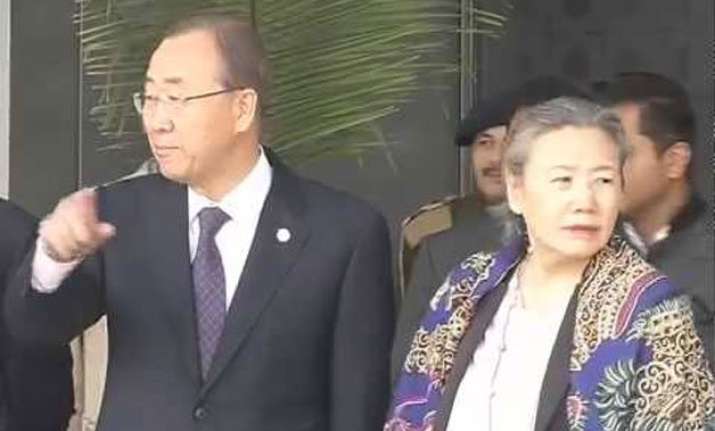 New Delhi: The UN Secretary General Ban-ki-Moon felt nostalgic on his India visit on Tuesday. While on his way to the airport in afternoon, he and his wife recalled old memories; by visiting their old home in C-Block, Vasant Vihar, where they lived as a tenant in 1970. Infact, this is also not widely known that he likes crisp 'Naan.'
Ban told to Times of India, "I started my diplomatic career in 1972 here. My son was born here in 1974. Even after I returned to Korea I was dealing with South Asia as a desk officer for the region. I have continuously dealt with regional issues. It has brought me to India many times."
He topped Korea's foreign service examination and joined foreign ministry in 1970. He, also, got an opportunity in US which he rejected and took his first overseas posting in India.
His daughter, Ban Hyun Hee, also married an Indian Siddharth Chaterjee, who currently works for UN Population Fund.
"It was quite natural that my daughter found an Indian as her spouse. I'm very proud," he said.
According to an earlier interview with TOI in 2012, he reminisces saying that his grandson was the "best joint venture between Korea and India."
On Tuesday, he visited his one-time landlady in Vasant Vihar, and reflected that he holds a sentimental attachment with the place. He was told that his landlord, Sangram Singh, whom he met last time had passed away hence this time he came to meet his wife and son.
He was quite well-received by the landlady and her family who garlanded him in welcome. While they were looking around the old home they missed the banana tree which was no longer at its place now as it was cut.