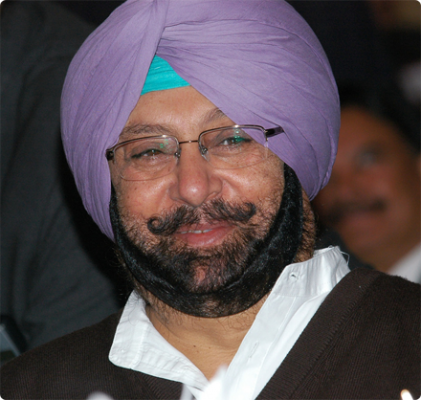 Chandigarh: Senior Congress leader and president of the All India Jat Maha Sabha Amarinder Singh today blamed Punjab Chief Minister Parkash Singh Badal for "denying Jats of the state the benefits of OBC reservation".
Addressing a state level convention organised to appoint the state and district level office-bearers of the Sabha in the state, Singh expressed surprise as to why Badal was dilly-dallying on the issue.
"Let me clarify that the reservation is only for the poor Jats and not the rich ones like me or Mr Badal," he said, adding that the children of poor Jats from Punjab could have got admission in various government educational institutions under OBC category, besides getting central government jobs, had Badal implemented the Jat reservation decision in Punjab.
Justifying the demand for the reservation of poor Jats under OBC, as has happened in all other states, the Congress leader pointed out that land holdings in Punjab, particularly in the southern part, were shrinking and poor and destitute farmers were committing suicide.
"The reservation is for the people like those and it is sad the same was being denied to them (Badals)," he said.
Speaking on the occasion, state president of the Sabha Kushaldeep Singh Dhillon said they would organise units at the district and the block level and built up a movement to ensure that the Jats got reservation under OBC category like those in Haryana and Rajasthan.