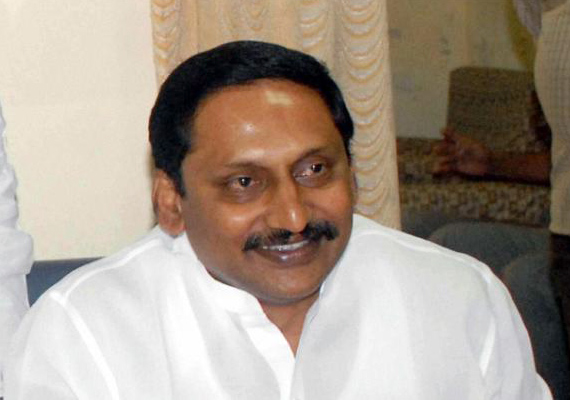 Hyderabad, Mar 23: The tumult in the ruling Congress in Andhra Pradesh in the aftermath of rout in Assembly bypolls continued today.
Congress MP from Telangana, G Vivek, today said Chief Minister N Kiran Kumar Reddy was responsible for the poor showing.
Yesterday, Health Minister D L Ravindra Reddy had sent his resignation to party president
Sonia Gandhi
taking "moral responsibility" for the defeat, while outgoing Rajya Sabha member Keshav Rao had blamed the Chief Minister.  
Vivek today said, "There was a police repression in Telangana region. The outcome of bypolls is a result of such initiatives by the Chief Minister. He should take responsibility for this defeat."
"It is being said that CM and PCC president should own responsibility. They need not quit, but they should convey correct picture on Telangana agitation to the central leadership," another Congress MP, Ponnam Prabhakar, said today.
On the other hand, dismissing the argument that Chief Minister and state Congress president should take responsibility, Congress chief whip Gandra Venkata Ramana Reddy said ministers from concerned districts should own the responsibility.
"I am district Congress president in Warangal. So, I will take responsibility for the defeat in my district....It is not correct to say that Chief Minister and PCC president should quit," he said.
Deputy Chief Minister C Damodar Rajanarasimha too is reportedly of the view that Chief Minister should take the blame.
Outgoing Rajya Sabha member K Keshav Rao, who failed to get nomination for another term, has also trained guns on the Chief Minister, saying that his style of functioning is responsible for party's poor performance.  
Senior Congress MLA, P Shankar Rao, who was removed as a minister recently, said the CM and the cabinet should make way for party high command to take corrective measures.  
Congress drew a blank in the bypolls for seven assembly constituencies, as results were announced on March 21.  
Significantly, its candidate was relegated to the third place in Kovur, where the candidate of YSR Congress of Y S Jagan Mohan Reddy won.