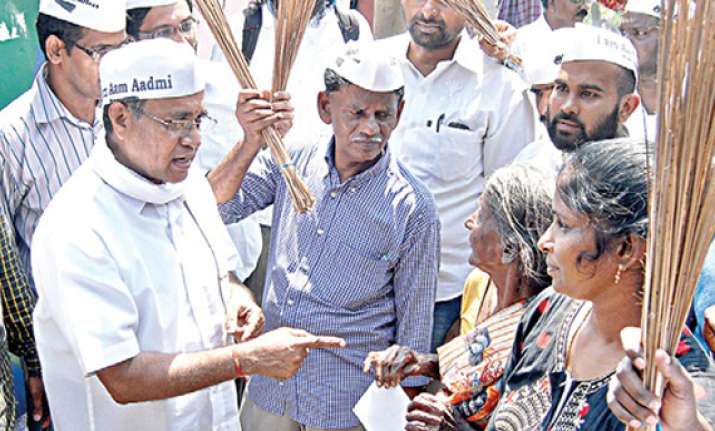 Chennai: The Aam Admi Party seeks to catch the people's attention in its electoral debut in Tamil Nadu during the Lok Sabha polls banking on the "good" background of some of its candidates and capitalising on the social-media savy educated and employed volunteers.  
The Kejriwal-led party, which is forcing a six-cornered contest in at least four of 39 seats in the state, is hoping to make its presence felt being aware of the ground reality that it cannot replicate its Delhi assembly poll feat.  
AAP has roped in well known faces like anti-nuclear activists, writers, journalists and lawyers into its fold.  "We have already announced eight of our candidates for Tamil Nadu.
We will make our candidates contest in 23 or 24 constituencies across Tamil Nadu," AAP's state campaign committee convenor David Barun Kumar told PTI.  
The party's future in the state saw a silver lining when Kejriwal called on anti-nuclear activist S P Udayakumar at Idinthakarai near Kudankulam last year.