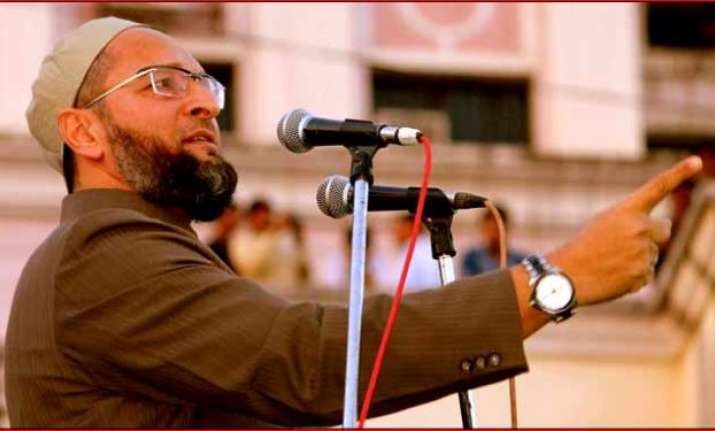 After the Patidar quota deal between Hardik Patel and the Congress ahead of Gujarat Assembly elections, AIMIM chief Asaduddin Owaisi has strongly demanded reservation for Muslim community as well.
The AIMIM chief said that some people are fighting for reservation to Gujjar community while others are fighting for reservation to Jats and Marathas but everybody goes silent when it comes to  reservation for Muslims.
He said that time has come for Muslims to learn from Gujjars, Jats and Patels and do something to get reservation. He added that the Muslim community will not get justice in the absence of reservation.
Owaisi pointed out that Gujarat has 12 per cent Patels and 10 per cent Muslims and added that the BJP and the Congress have surrendered to the power of Patels, Gujjars and Marathas.
" I am not demanding reservation on the basis of religion. Reservation should be given on the basis of backwardness and Muslims are both socially and educationally backward," he added.
However, BJP MP Subramanian Swamy rejected Owaisi's demand and said that there was no ground for giving reservation to a community that ruled for 800 years.