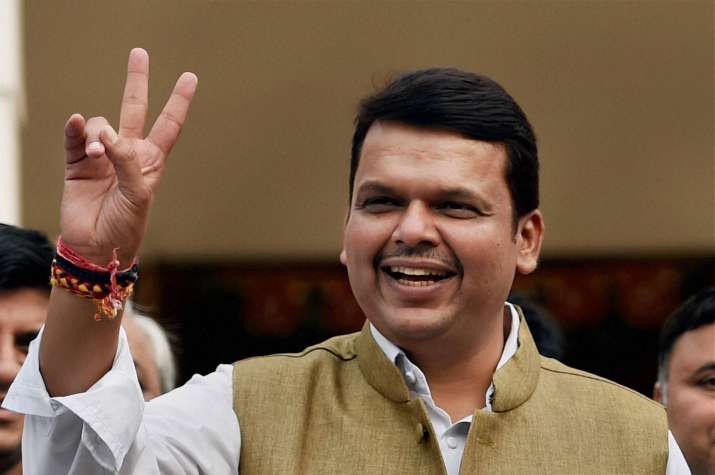 Maharashtra Chief Minister Devendra Fadnavis today denied speculations over his appointment as a Union minister and insisted that he will continue to stay in the state.
"I do not need to go to Delhi. I am going to be around," Fadnavis said while speaking at an even organised in Mumbai.
The Maharashtra Chief Minister further said that the BJP-led government at the Centre was in control of things and handling the bureaucracy well to increase the efficiency of the state machinery.
"For instance, the Navi Mumbai airport clearance was pending for over 10 years. In just one video conference, Prime Minister Narendra Modi offered us clearances of eight various departments," he said.
Brushing aside ally Shiv Sena's threat to the state government and the critical editorials in its mouthpiece 'Saamana', Fadnavis said he does not read it. 

 

On Shiv Sena acting like an 'opposition party', he said, "I take inspiration from our former Prime Minister Atal Bihari Vajpayee. If he can run a successful government of 22 regional parties at the Centre, I can easily manage one ally in Maharashtra." 
Asked if he thought that the BJP's growth will lead to decline of other parties, Fadnavis said, "BJP is not of the mindset to finish any party. It is done by people, who select or reject a party." 
"In case of BJP, Prime Minister Modi is setting up new standards and those who could comply with it...will sustain," he said. 
On the Goods and Services Tax, he said, "Every state will gain from GST. We will gain something but at the same time we will lose too. I am confident that the GST will roll-out by July."
Earlier, Union Minister Nitin Gadkari had also denied reports of Fadnavis being shifted to a Union ministry. 

 

"Media speculates and gets the joy of writing various things. However, no decision has been taken in Delhi on this," Gadkari said on Thursday. 
(With PTI inputs)