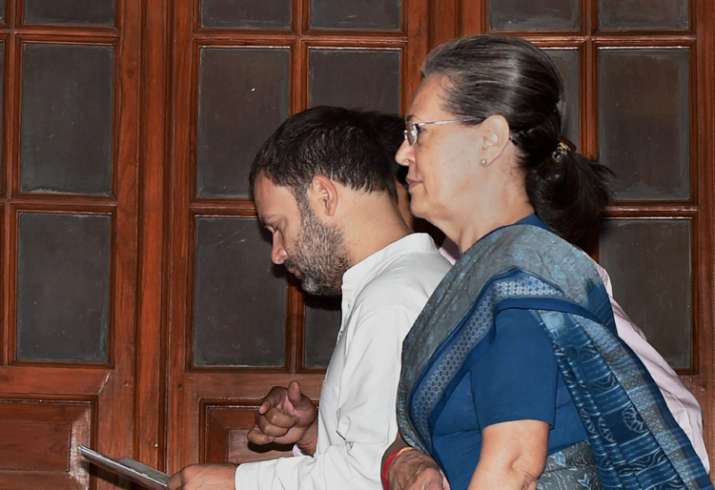 The Congress on Thursday announced new chiefs of the party units in Punjab and Uttarakhand, and appointed Avinash Pande as incharge of party affairs in Rajasthan where assembly elections will be held next year.
Former Minister Sunil Jakhar has been appointed Punjab Congress chief in place of Amarinder Singh, who again became Chief Minister after the party romped to power in the state after 10 years.
In Uttarakhand, where the Congress lost the February 15 assembly elections, former state Minister Pritam Singh has replaced Kishore Upadhyaya as PCC chief.
The party also appointed four Secretaries to assist Pande, who has been elevated as General Secretary. They are Vivek Bansal, Quazi Mohammad Nizamuddin, Devender Yadav, and Tarun Kumar. 
Pande replaces Gurudas Kamat, who had requested the high command to relieve him of all organisational responsibilities.
Vivek Tankha has been appointed the new head of All India Congress Committee's Human and Legal Rights Department.
In April, the Congress appointed new party incharges in Gujarat and Karnataka where elections will be held in 2017 and 2018, respectively.
Senior leader Digvijay Singh was removed as Congress General Secretary in charge of Karnataka as well as Goa and replaced by K.C. Venugopal, a Rahul Gandhi loyalist, in the southern state.
AICC Secretary A. Chella Kumar was made incharge of Goa.
Earlier in April, former Rajasthan Chief Minister Ashok Gehlot was put in charge of Gujarat.
Party Communications Department incharge Randeep Singh Surjewala told reporters that changes will be made in party organisation in other poll-bound states like Himachal Pradesh, Madhya Pradesh and Chhattisgarh.
Elections in Himachal Pradesh are expected by the year-end. Madhya Pradesh and Chhattisgarh will go the polls next year.