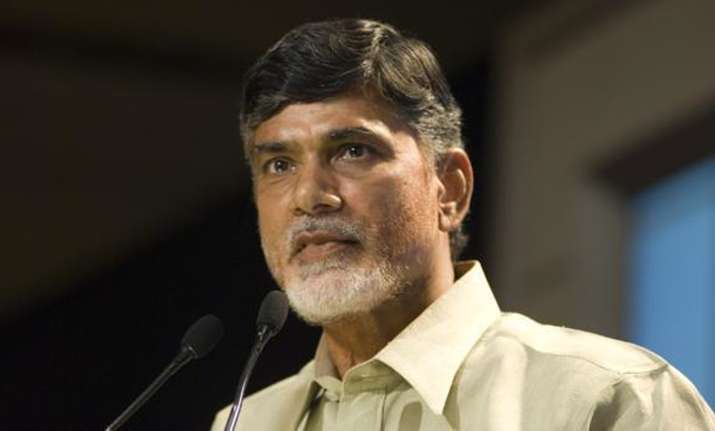 The ruling Bharatiya Janata Party (BJP) today played down the criticism of demonetisation rollout by its ally and Andhra Pradesh Chief Minister N Chandrababu Naidu and pointed out that the TDP leader has said nothing different from what Prime Minister Narendra Modi and other BJP leaders have said about difficulties being faced by people.
 "What he is saying is nothing different from what Modi said that there should be least difficulty to the common man.  He indicted to the government for expediting money circulation," BJP National Secretary and Andhra Pradesh in-charge Sidharth Nath Singh said.

 

Asked about Naidu's denouncement of people handling the exercise, he said what the Andhra Chief Minister has said is also being "grossly misreported". 
A day after making critical remarks on demonetisation, Andhra Pradesh Chief Minister N Chandrababu Naidu today said his comments were "distorted" and that he has been supporting the exercise. 
He, however, said problems arising in the aftermath of demonetisation "continue" as "we are going (about them) in a routine manner". 
"We have to take an innovative approach," he remarked. Singh noted that the TDP had supported demonetisation soon after Modi announced it on November 8 and the regional party had cited Naidu's past comments in the support of such a measure. 
Naidu, who heads a 13-member committee appointed by the central government to look into demonetisation issues, had yesterday warned that unless remedial measures are taken, people's woes would continue in the long-term.  
Addressing a party event, he had said demonetisation was not as per "our wish" and that a "lot of problems" still remain without any solution in sight. 
Singh also defended the RBI after it did a U-turn on customers depositing demonetised notes over Rs 5,000 till December 30 and said there will be no questions asked either in case of one-time or repeat deposits if the accounts are KYC-compliant. 
It is not a U-turn but a "pro-active" RBI which has done a "course-correction", he said. 
RBI and the government have made it clear that they do not want people to face inconvenience and in that regard they take feedback and make decision, he said.
(With PTI inputs)