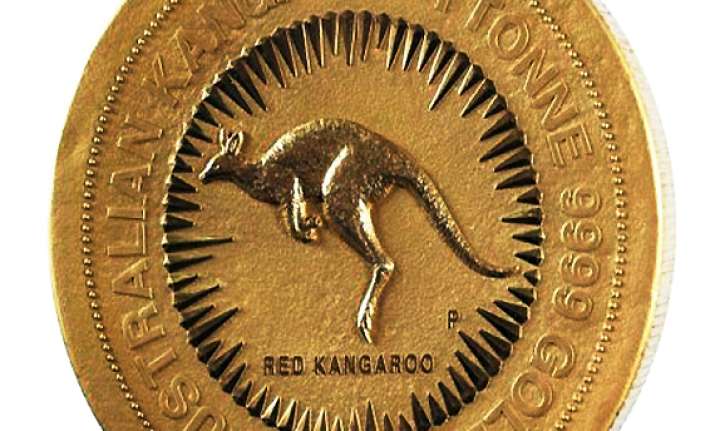 Perth, Oct 28: The largest and most valuable gold coin in the world has been unveiled at Australia's Perth Mint.

The coin weighs just over one tonne (1,000 kg) and is 99.99 percent pure gold, local media reported on Thursday.

Ron Currie, Perth Mint's Sales and Marketing Director, said it had taken about 18 months to make the coin.

"The process took ... a lot of work in the last two or three months with our craftsmen working and handcrafting the whole piece. It's really, really special," Currie said.

He said the coin is worth about 54 (m) million Australian dollars (56.6 (m) million US dollars).

A team of a dozen people have worked on the coin since late last year, local media reported.

It measures 80 centimetres wide and 12 centimetres deep, featuring a kangaroo on one side and an image of Queen Elizabeth II on the other.