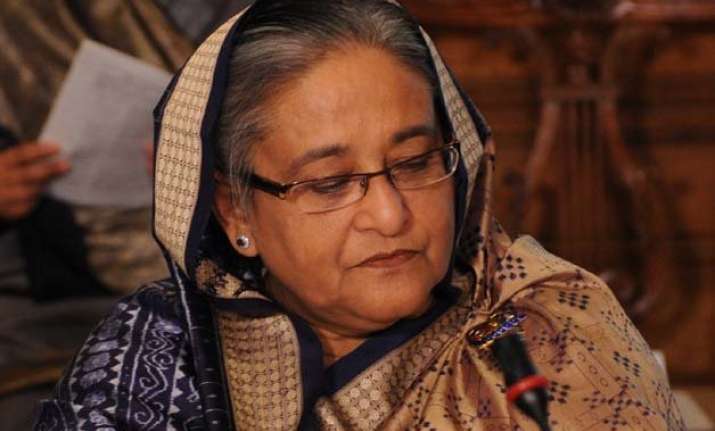 New Delhi: Bangladesh Prime Minister Sheikh Hasina will be arriving here tomorrow to meet President Pranab Mukherjee and offer her condolences on the demise of his wife, Suvra, who died here this morning.
Hasina, who has extremely cordial relation with the Mukherjee family, had spoken to the President and enquired about Suvra's health.
Suvra was part of the President's delegation which visited Bangladesh from March 3 to 5, 2013. During this visit she was accorded warm welcome at her ancestral home at Bhadrabila village in Narail district which was part of undivided Jessore.
The Bangladesh Prime Minister will be returning home tomorrow evening.