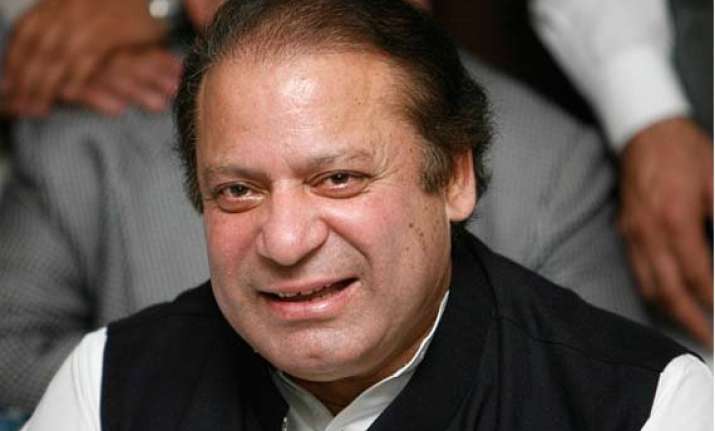 Islamabad: The resolution of disputes between SAARC countries is important for the progress of the grouping, Pakistan Prime Minister Nawaz Sharif said today, amid Indo-Pak border tensions.
"Pakistan wished to nurture closer economic and cultural relations between the two countries", Sharif told Nepal Foreign Minister Mahendra Bahadur Panday when he called on him to invite him to attend the 18th SAARC summit to be held in Kathmandu next month.
"Bilateral trade between Pakistan and Nepal is not reflective of our political ties and the potential that exists in both the countries for which institutional mechanisms such as Joint Economic Commission, need to be made more effective," Prime Minister said.
"Apart from strengthening bilateral relations with Nepal, Pakistan is particularly keen to promote SAARC activities in partnership with Nepal".
"Resolution of disputes between SAARC countries is important for SAARC's progress and Nepal can play its due role in this regard," he said apparently referring to the differences between India and Pakistan.
There have been continued border tension between India and Pakistan since early this month.
Founded in 1985, the South Asian Association for Regional Cooperation (SAARC) charter excludes bilateral and contentious issues from the ambit of deliberations of the eight member grouping.
The SAARC forum in the past provided a platform for leaders of Pakistan and India to reach out to each other.
During the Sharif-Panday meeting, it was also acknowledged that it is important for the SAARC to develop economic partnerships with major countries within the region, which is essential for the SAARC's growth.
Nawaz Sharif wished Nepal success in the upcoming SAARC Summit and said Pakistan is keen to participate in it at the highest level.