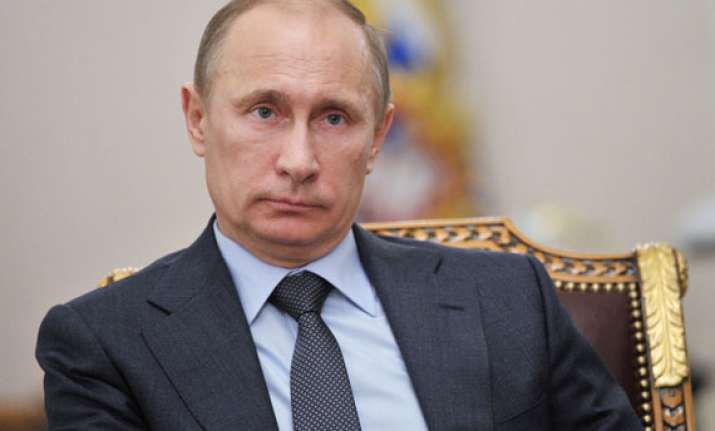 St. Petersburg: Russian President Vladimir Putin today dismissed fears of a "new Cold War" in the making on the Ukraine issue and said it was "impossible" for anyone to isolate his country.
Putin also dismissed claims by US President Barack Obama that he was trying to re-create the old Soviet empire.  "I would not want to think that this is the beginning of a new Cold War that is in no one's interests and I don't think this will happen," Putin said.
The 61-year-old Russian strongman said such claims were part of an "information war" against Russia.  "They are trying to hang this label on us - that we intend to restore the empire, the Soviet Union, to bring everyone under our influence. This is absolutely untrue," Putin said.
The president said both the US and Russia have a number of tools of "friendly communications" to arrive at a solution.  "We have a number of tools of friendly communications with the US and if these tools are used properly, a solution can be formed," he told a select group of journalists from international media on the sidelines of the St. Petersburg International Economic Forum.
Asked by a journalist if Russia will be isolated by some political measures aimed at Moscow, he said he has been maintaining that all his actions were in the interests of the people of his country.