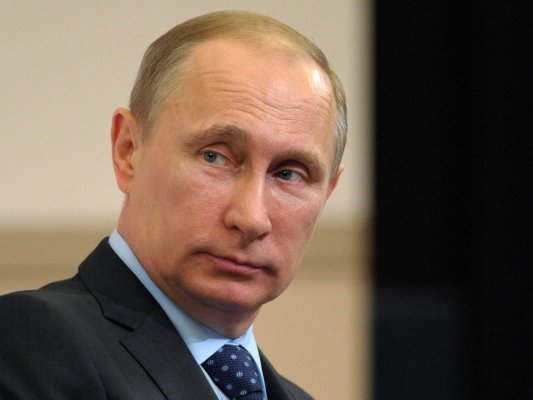 Moscow: Russian President Vladimir Putin and German Chancellor Angela Merkel have called for holding another meeting of the Contact Group on Ukraine at the earliest, the Kremlin said Friday.
The Kremlin's press service said that Chancellor Merkel called President Putin over the telephone Friday morning and the leaders "following talks in Milano Oct 16-17 continued discussing the situation around the domestic conflict in Ukraine."
"The Russian president emphasised the necessity for the de-escalation of the situation in the Donetsk and Lugansk regions, first of all, by means of real ceasefire, provision of security along the division line between the two conflicting parties and urgent provision of humanitarian aid," the Kremlin said.
The parties to the Ukrainian conflict agreed on a ceasefire and exchange of captives during the Organisation for Security and Cooperation in Europe (OSCE)-mediated talks in Minsk Sep 5 that came two days after Russian President Vladimir Putin proposed his seven-point plan to settle the situation in the east of Ukraine.
The long hoped-for ceasefire took effect the same day, but reports said it had been repeatedly violated since then.
On Sep 19, the Contact Group consisting of representatives from Russia, Ukraine, the OSCE as well as representatives from the co-called Donetsk People's Republic (DPR) and the Lugansk People's Republic (LPR) signed a memorandum outlining the parameters for the implementation of the ceasefire commitments laid down in the Minsk Protocol of Sep 5.