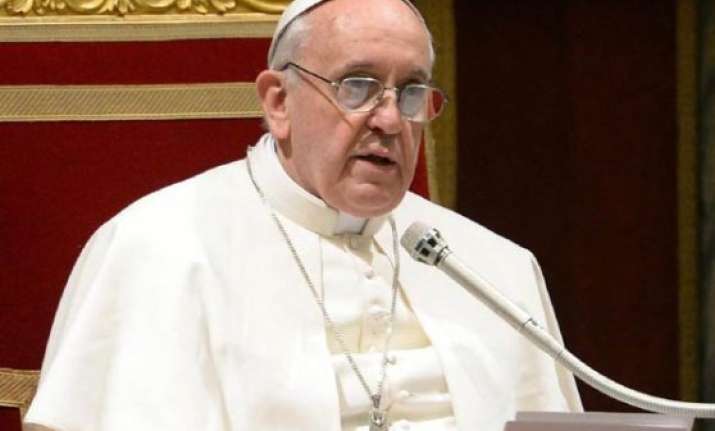 Vatican City: Pope Francis on Sunday inaugurated the Synod with a warning about the risks of 'greed for money and power' and 'bad shepherds', government leaders and other officials--who impose responsibilities onto people that they themselves are unwilling to bear.
The 77-year-old pontiff thus expressed himself in his homily during the solemn Mass celebrated in St. Peter's Basilica attended by more than 250 bishops from all over the world.
"Synod assemblies are not meant to discuss beautiful and clever ideas, or to see who is more intelligent," Francis said, apparently rebuking bishops, archbishops and cardinals who oppose his reformist agenda.
In anticipation of an 'intense' set of closed-door meetings over the next two weeks, Francis urged the bishops to 'cooperate' in working to care for the family and cultivate a society with 'freedom, creativity and industry'.
The Argentine pontiff is well-known for considering the family to be the cornerstone of society, 'an integral part of God's loving design for humanity'.