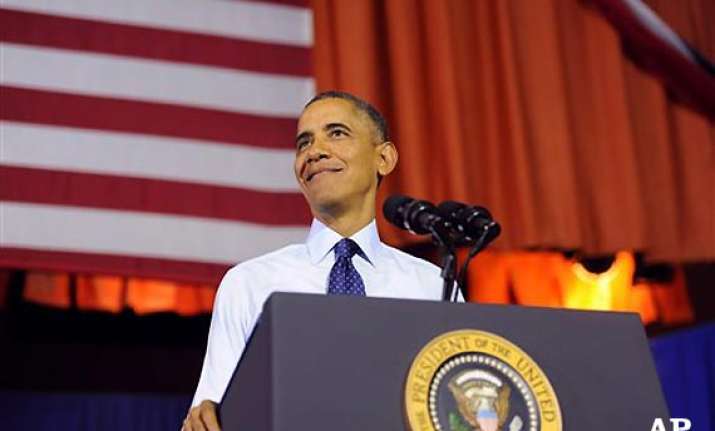 New York: Billions of people from countries like India and China are striving hard to "out-educate" Americans in mathematics and technology, President Barack Obama has said while stressing on education reforms to prepare Americans for a global economy where "jobs can go anywhere."
"In previous generations, America's standing economically was so much higher than everybody else's that we did not have a lot of competition," Obama said.
"Now you have got billions of people from Beijing to Bangalore to Moscow, all of whom are competing with you directly. And they are — those countries are working every day to out-educate and out-compete us," Obama said in his remarks to students at the Pathways in Technology Early College High School in Brooklyn here on Friday.
"And every year brings more research showing them pulling ahead, especially in some of the subject matter that this school specialises in — math and science and technology. So we have got a choice to make," he said.
He said if the workforce is not educated enough, it will be left behind and find it hard to get a job that pays a living wage.