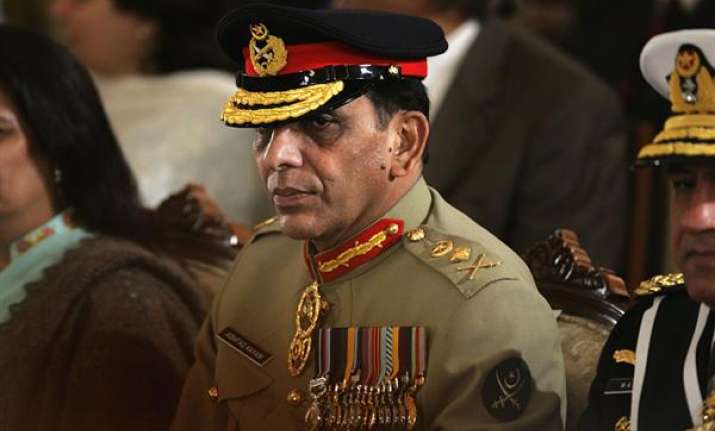 Islamabad, Dec 23: Pakistan's powerful army chief Gen Ashfaq Parvez Kayani today dismissed speculation of a military takeover as "misleading", saying they are being used as a "bogey" to divert the focus from "real issues". 

The statement came a day after Prime Minister Yousuf Raza Gilani warned that conspiracies are being hatched to "pack up" his government.

"The Army is fully cognizant of its constitutional obligations and responsibilities," an army statement today quoted Kayani as saying during his visit to the forward posts in Mohmand and Kurram tribal regions yesterday. 

Yesterday, Gilani in an unprecedented tongue-lashing against the military said that conspiracies are being hatched against his government.

However, Inter-Services Public Relations' statement today said, "He (Kayani) strongly dispelled the speculations of any military takeover and said that these are misleading and are being used as a bogey to divert the focus from the real issues."

The statement did not elaborate what the real issues were.  Kayani emphasised that the issues of national security need to be considered on merit alone.  "He concluded by saying that irrespective of all other considerations, there can be no compromise on national security.

"While speaking to the troops, he appreciated the successes achieved under trying environment and the sacrifices made in the process," the statement said.  The Army chief said that no one can put a price tag on the scared blood of those who have sacrificed their lives for the nation.

"The men and women of Pakistan Army are performing their duty of defending Pakistan in accordance with the oath they took.

"They will continue to do so with the support and prayers of their countrymen, regardless of the cost," General Kayani said.

Gilani had yesterday said it is "unacceptable" if the army "considers itself a State within State". 

Addressing an official function organised to commemorate the birth anniversary of Pakistan's founder Muhammad Ali Jinnah, Gilani had said, "I want to make it clear today that there are intrigues and conspiracies going on and the conspiracy is to pack up the elected government."

"I want to tell them that whether we are in government or opposition or among the people, we will fight for the rights of the people of Pakistan," he said without naming those who were behind the conspiracies.

People will have to decide whether they want "elected people or a dictatorship", he added as talk of a rift between his government and the military gathers pace.