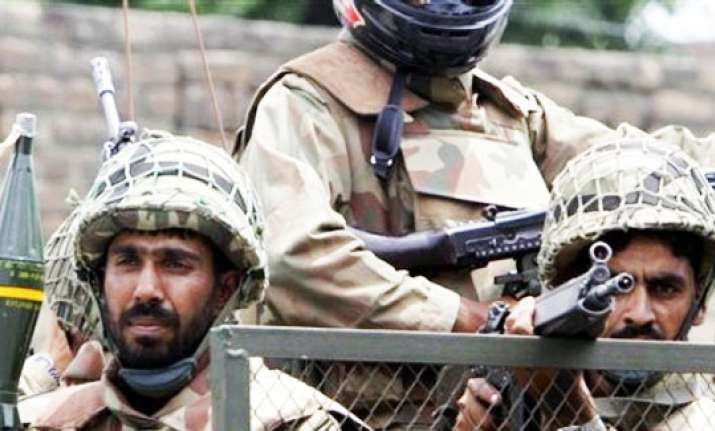 Islamabad, Aug 28 (PTI) A group of militants entered the high security area near the US consulate in the northwestern Pakistani city of Peshawar today, triggering a gun battle with security forces.  
There was no official word on the incident, though TV news channels reported that the militants were holed up in the area near the US consulate, which is located within the Peshawar cantonment, and exchanging heavy fire with security forces.  
The TV channels also reported that some militants had stormed a government building.  
A large number of police personnel, including many in plainclothes, and army soldiers were deployed in the area. They blocked key roads and sealed off the area near Shama Chowk.  
Helicopters were used to mount aerial surveillance of the area.  
There was no word from authorities on whether there were any casualties in the attack.  
This is the second attempt by militants to target the US consulate in Peshawar.  
On April 5, militants armed with automatic weapons and suicide car bombs tried to storm the consulate, killing three persons. At least six attackers were gunned down or blew themselves up. PTI