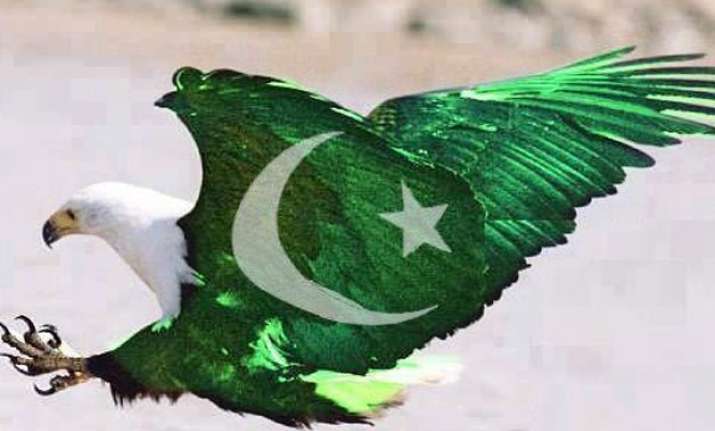 While India cherishes and pays tribute to its valiant lions of freedom struggle, Bhagat Singh, Sukhdev and Rajguru, its estranged neighbor has a day off to celebrate its Republic Day also known as the 'Pakistan Day'.
Though at odds with each other, yet both India and Pakistan celebrate their republic day in almost a similar manner. The estranged neighbor also celebrates its D-day by giving gun salutes in its capital city, rewarding gallantry awards to those who contributed to the upliftment of the country, keeping a day off for government institutions and by enjoying nationalistic celebrations throughout the country.
Infact, this year it was after seven years that Pakistan held its Republic Day parade in order to symbolize its war against Taliban. Three months before, 132 students of an Army school were killed in a terror attack by Taliban militants.
Since 2008, the day's parade had been continuously cancelled amid fears of attack by Taliban. To celebrate today's parade, the mobile phone and text communication were cut across Pakistan's capital Islamabad and aircrafts also flew low over the city due to the fear of attack.
Interestingly, Pakistan got independence, a day before India i.e. on 14th March, 1947 and nine years later it implemented its first constitution on March 23, 1956.
Actually, this day was meant to be commemorated as the day of adoption of country's first constitution and its republic, however, it was terminated by the military government of Ayub Khan in 1958 and since then March 23 became a day to mark the Lahore Resolution of 1940 which caused the creation of the country.
And by commemorating the Lahore Resolution on this day of 1940, Pakistan became the first Islamic Republic of the world.
If you weren't aware then Pakistan is actually an acronym for Punjab, Afghan (the North-West frontier region), Kashmir, Indus (some say it's for Islam) and Sind. The "-tan" in the name is said to represent Baluchistan.
Muhammad Iqbal, a poet and philosopher, was the one who put forward the idea of Muslims being a separate nation in the annual session of Muslim League in 1930 in India.
He was recognized for weaving this two-nation theory which eventually made the creation of Pakistan possible.
According to this theory, Hindus and Muslims held different beliefs, ideology, culture, tradition, religion and language and also the two shared mutually contradicting beliefs hence an autonomous state was demanded for them to protect their political, social and cultural rights.
Finally, in a Muslim League General session from March 22 to March 24, 1940, Pakistan's founder Muhammad Ali Jinnah and other party leaders unanimously endorsed the Two-nation theory and called for a separate Muslim homeland which came to be known as Pakistan.
And, this is what Pakistan celebrates till today commemorating its founder Muhammad Ali Jinnah.