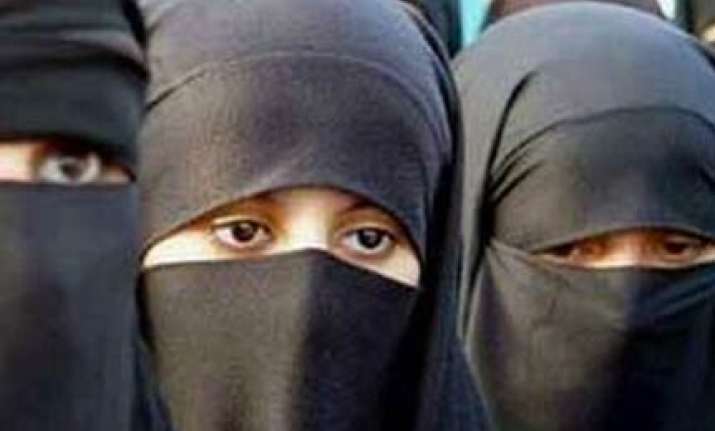 DHAKA :  Bangladesh's High Court ordered the government to ensure women will not be forced to wear burqas at educational institutions after one college reportedly barred females without the veil from entering.
 The court issued a similar order in April, but Sunday's ruling took the law a step further by stating any kind of religious attire could not be imposed, including Islamic skull caps worn by males.
  The ruling followed a recent report in a Bengali-language newspaper that the Rani Bhabani Women's College in northern Bangladesh demanded women wear burqas _ the all-encompassing veil worn by conservative Muslim women. It also reportedly barred them from playing school sports and attending cultural activities.
 High Court judges A.H.M. Shamsuddin Chowdhury and Sheikh Mohammad Zakir Hossain also told the government to take action against the college's administrator for imposing the restrictions.
 Calls to the school's office rang unanswered Monday. Most institutions are closed in Bangladesh because of the holy month of Ramadan.
Bangladesh, a Muslim-majority nation of 150 million people, is ruled by secular laws, but some groups and political parties campaign for Islamic law, or Shariah. Schools usually encourage secular values but many female students in thousands of Islamic schools wear burqas.
 Lawyer Mahbub Shafique petitioned the court about the incident after reading the news report. He said Monday Bangladesh's law stipulates that wearing the burqa is a matter of personal choice and it cannot be forced by authorities.
 Some Bangladeshis welcomed the court's ruling.
"I don't need to wear burqa, why should I?" said Anika Yasmin, 26, who works for a travel agency in Dhaka, the capital. "My education and my personality are more than enough, not a burqa."
 But others disagreed.
"Our wives and daughters are to draw their veils all over their bodies, which make them respectable women," said Sheikh Monirul Islam in an online comment to a newspaper article on the issue Monday. "I have serious objection as it restricts my fundamental rights." AP