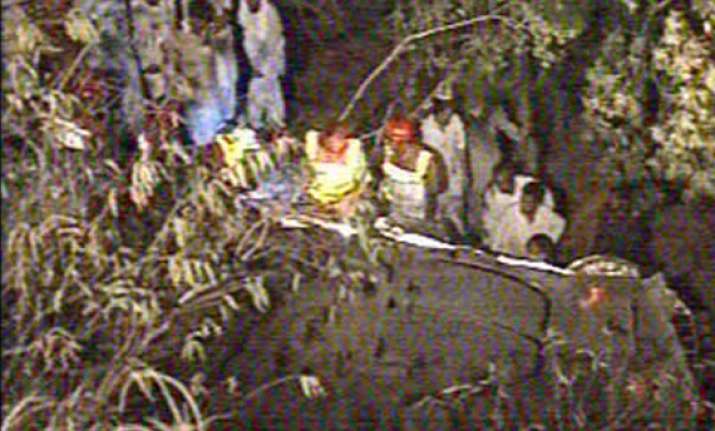 Islamabad, Jun 4: At least 23 people, including women and children, were killed and dozens more injured when a crowded bus fell into a ravine near the Pakistani garrison city of Rawalpindi today, police said.  
The bus, which was on its way to Chakwal, was carrying more than 100 people returning from a wedding.  It fell into a ravine about 25 km from Kahuta town in Rawalpindi district.
Rescue teams and local residents rushed to the spot and took the injured to nearby hospitals.  People had to cut through the mangled metal of the bus to remove bodies and the injured.
Rawalpindi police chief Azhar Hameed said an investigation was being conducted to determine the cause of the accident.