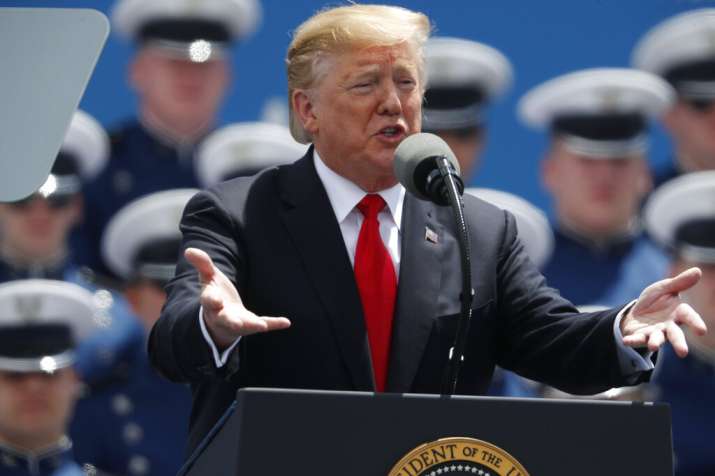 US President Donald Trump on Friday said that the United States would end its preferential trade treatment for India on June 5, reported Sputniknews.
The Trump administration has said it is not going back on its decision to terminate India's designation as a beneficiary developing nation under the key GSP trade programme, terming the suspension a "done deal".
The Generalized System of Preference (GSP) is the largest and oldest US trade preference programme and is designed to promote economic development by allowing duty-free entry for thousands of products from designated beneficiary countries.
On March 4, President Donald Trump announced that the US intended to terminate India's designation as a beneficiary developing country under the GSP programme.
The 60-day notice period ended on May 3. 
India was the largest beneficiary of the program in 2017 with USD 5.7 billion in imports to the US given duty-free status and Turkey the fifth largest with USD 1.7 billion in covered imports, according to a Congressional Research Service report issued in January.
The bilateral trade is now at about USD 142 billion. US exports last year increased 28 per cent. The trade deficits for goods and services stands at about USD 24 billion, which is about 11.9 per cent reduction.
ALSO READ 12 people killed in Virginia Beach shooting; suspect dead | Live Updates
(With inputs from PTI)