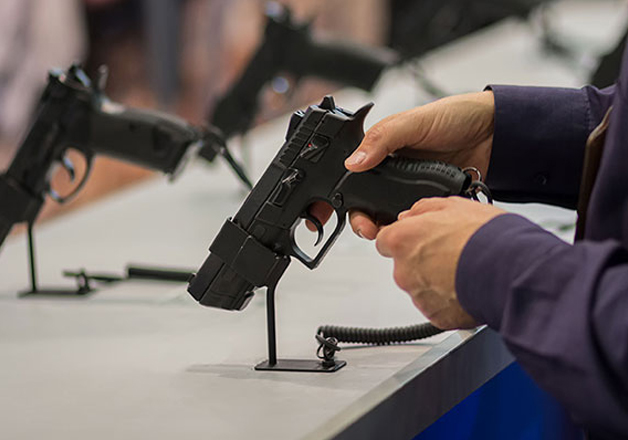 After two Americans attempted to enter Canada with firearms, Ottawa has made two special requests from the tourists from the US -- please don't arrive at our border with your guns and if you must, please don't be sneaky about it.
The Canada Border Services Agency on Monday announced that it was launching a new awareness program aimed at educating travelers from the US about the country's firearms laws.
"Canadian laws are different than US ones. Non-restricted firearms can be used for hunting purposes and protection against wildlife in remote areas," it said in statement here on yesterday.
"The use of firearms for personal protection, or protection of property is not deemed a valid purpose to import firearms into Canada," it added.
Switchblades, nunchucks, crossbows, blowguns and brass knuckles are also banned in Canada, the statement noted.
The announcement comes close on the heels of two separate incidents in which Texas retirees denied carrying weapons at a border checkpoint in Saint Stephen, New Brunswick.
A search of their vehicles uncovered several handguns, a shotgun and loose ammunition, which were seized.
The two tourists were also fined and kicked out of Canada, along with their wives.
According to government figures, in the first six months of this year, 413 guns were seized at the border, both from smugglers and gun lovers. The figure is up from 386 guns seized during the same period in 2015.