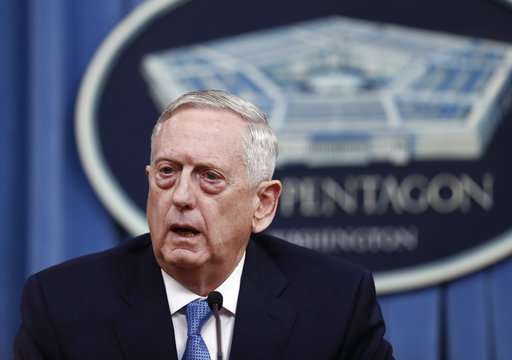 At least two mails addressed to US Defence Secretary Jim Mattis and Chief of Naval Operations Admiral John Richardson have reportedly tested positive for racin by the Pentagon. 
According to Defense News, the FBI is expected to conduct a second test to confirm the initial finding on Tuesday. 
"On Monday, the Pentagon Force Protection Agency detected a suspicious substance during mail screening at the Pentagon's remote screening facility," Pentagon spokesman Col. Robert Manning said in a statement, Xinhua news agency reported. 
"All USPS mail received at the Pentagon mail screening facility yesterday is currently under quarantine and poses no threat to Pentagon personnel," Manning said.
Racin is a poison that is found in castor beans and it can be used in powder, pellet, mist or acid form.
If ingested, Racin can cause  nausea, vomiting, internal bleeding of the stomach and intestines and can be deadly.
The substance "is suspected to be ricin," said Pentagon spokesman Chris Sherwood.
Pentagon's mail facility is located in a separate building on the grounds of the Pentagon, and not within the Pentagon building.