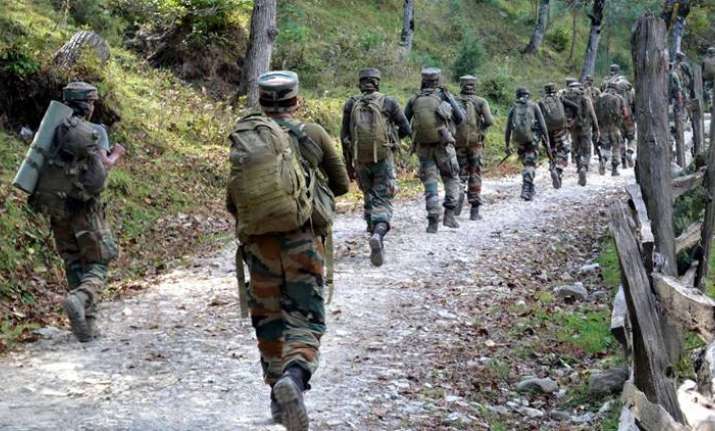 Making for the highest concentration of soldiers in the world at one place, India has deployed one million troops in Jammu and Kashmir, Pakistan said today.
As per Foreign Office spokesman Nafees Zakaria, the presence of Indian troops in such a "large scale was a hurdle in implementing the UN resolution" on Kashmir.
The spokesman alleged that since the last four months, Indian troops have "killed innocent Kashmiris and violated basic human rights". 
He urged India to stop "bloodshed in occupied Kashmir", emphasising Pakistan's desire to resolve outstanding issues with India peacefully.
The spokesman also called on the UN to play its role in resolving the Kashmir issue and implement its resolution.
Zakaria condemned India's "ill" intention to sabotage the bilateral Indus Waters Treaty.
On the other hand, India has maintained that none of its strikes have been unprovoked and that it has only retaliated to aggression from the other side of the border. 
The statement by Pakistan's FO comes a day after seven brave soldiers lost their lives in a ghastly militant attack on an Army base in Nagrota in Jammu and Kashmir. The attack was carried out by militants based in Pakistan, security officials have said.
There has been a steady flow of terror strikes specifically targeting military installations along the border since India carried out surgical strikes in PoK. As per the latest figures, 11 security personnel have been killed in border-related incidents this month.
The figure is over 40 in the last three months.