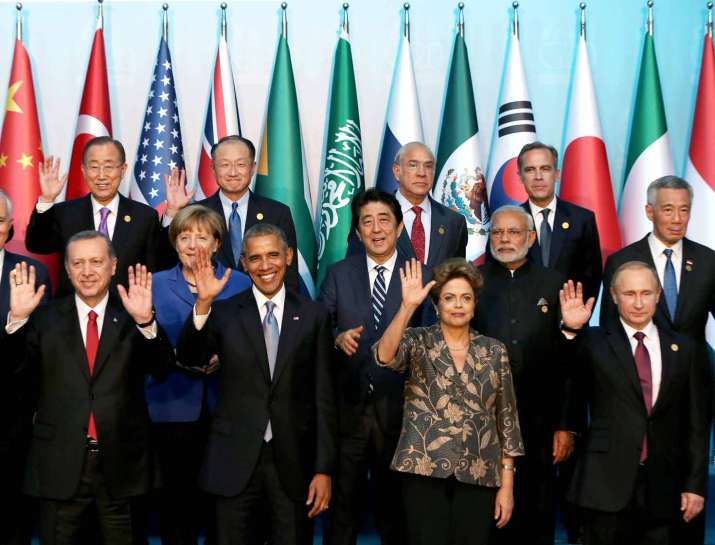 US President Barack Obama did not have an easy start of his China tour. His arrival marred with drama over an alleged diplomatic snub by China over the staircase that Obama would use to deplane the Air Force One, the US President played it down. 
However, what he stood witness to during his two-day visit as part of the G20 Summit could well have left him pondering. The two-day G20 conference showed him a rare bonhomie between his former 'friend' Turkish President Recep Tayyip Erdogan and current 'rival' Russian President Vladimir Putin. 
Issues affecting the world were discussed at two-day G20 conference in Hangzhou and a lot was said and heard. But as they say, "A picture is worth a thousand words", two pictures - a year apart - said a lot that three leaders wanted to say. 
What a difference a year makes #Syria pic.twitter.com/tQ0JhZN7GR

— Nour Samaha (@Nour_Samaha) September 4, 2016
Twitter user Nour Samaha, a journalist covering Syria and Lebanon, tweeted two pictures that spoke of the shift in the world order in the last one year.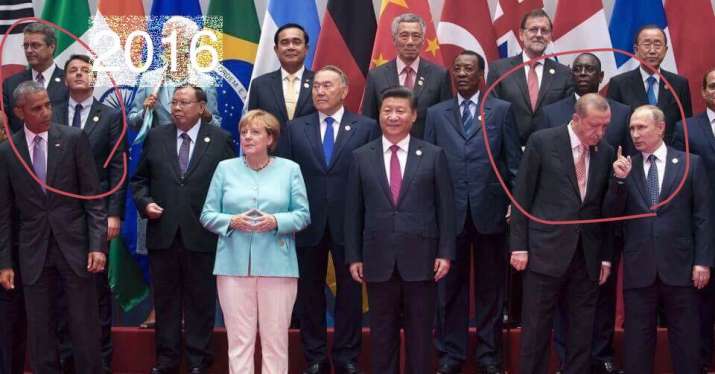 In one picture - taken at G-20 summit in Hangzhou - Obama is seen craning his neck to look at Erdogan who seems to be intently listening to Putin.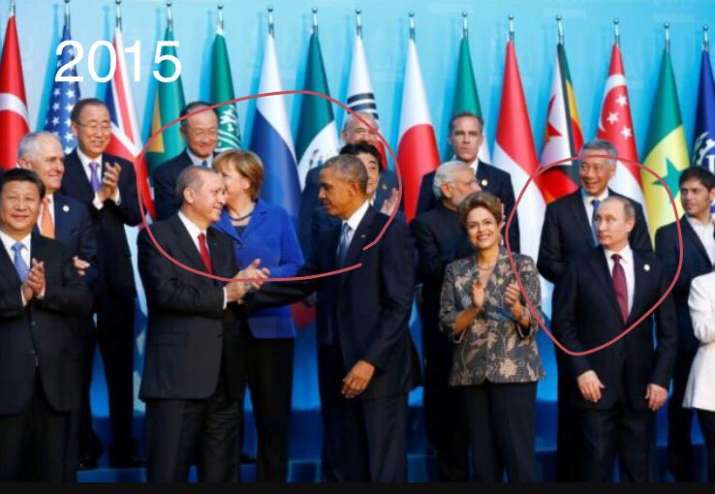 The 2015 picture has the role reversed for Obama and Putin. The US President appears in the middle with host Erdogan on his side, smiling and cheering him while Putin looks on from the other end.
When Obama and Erdogan met at G-20 summit in Antalya last year, both were fighting together to keep Bashar al-Assad out of power in Syria, Islamic State at bay and Russia away from middle east. 
The warmth in their relationship reflected as Erdogan hosted Obama over two days. Their intimacy reflected in their chats, their laughs and even their handshakes. 
The things were not the same this year. After an attempted coup in July that aimed to dethrone Erdogan, who has been at the centre of power - first as Prime Minister from March 2003 to August 2014 and as President since then - G-20 was the first meeting between the two NATO allies. 
Erdogan's request to the US to extradite Fethullah Gülen has gone unnoticed so far. He has even accused the head of US Central Command of "siding with coup plotters". 
In contrast, the tensions between Moscow and Ankara were simmering high with Turkish forces even shooting down a Russian war plane. Since the coup, Russian President Vladimir Putin and Erdogan have tried to make up with the latter even apologizing for shooting down the fighter plane.