Follow us on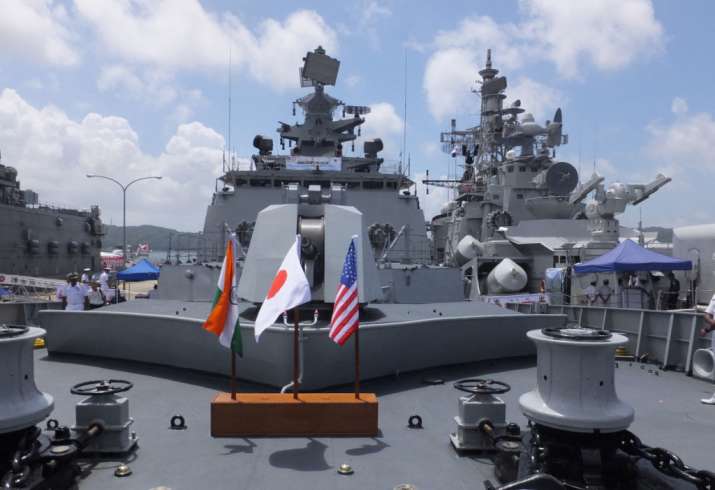 Amid the border stand-off between India and China in Sikkim and Beijing expanding its presence in the Indian Ocean region (IOR), the navies of India, the US and Japan are all set to undertake war games in the Bay of Bengal from July 10 by deploying their largest warships for the top-notch Malabar exercise. 
The power game comes at a time when Indian and Chinese troops are locked in a tense face-off near the Sikkim-Bhutan-Tibet tri-junction since mid-June. The Indian Navy has also recorded an "unusual surge" in the number of Chinese warships and submarines entering the IOR over the last two months. 
Much to the concerns of the Indian Navy, Chinese nuclear, as well as conventional submarines, are regularly crisscrossing the Indian Ocean as part of Beijing's anti-piracy patrol team in the Gulf of Aden.
Malabar 2017 would be the first Indo-US military exercise after President Donald Trump came to power and will take place within weeks after his maiden meeting with Prime Minister Narendra Modi.
While the Malabar series of exercise was originally a bilateral one involving the Indian and the US navies, the NDA government in 2015 decided to include Japan as a permanent member in the annual war drill of the maritime forces. 
India's only aircraft carrier INS Vikramaditya will join the 10-day Malabar exercises for the first time and the U.S. is fielding its USS Nimitz aircraft carrier while Japan is bringing its largest helicopter carrier JS Izumo. 
One of the main thrust areas of this 21st edition of Malabar will be "submarine hunting", with India and the US also deploying their Poseidon-8 long-range maritime patrol aircraft. 
China is extremely wary that such a security construct will seek to "contain" it, and had lodged a strong protest against the Malabar exercise in 2007, which saw India, the US, Japan, Australia and Singapore come together for war-games in the Bay of Bengal.