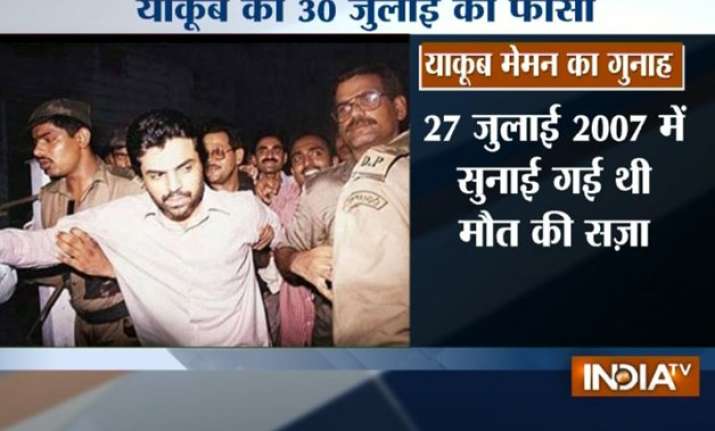 New Delhi: 1993 Mumbai serial bomb blasts convict, Yakub Memon, will be hanged on July 30 at 7 am in Nagpur Central Jail, if the Supreme Court turns down his mercy plea on July 21.
A TADA court has issued a warrant to carry out the death sentence against Memon.
Yakoob was awarded capital punishment on charges of criminal conspiracy under Section 120B of IPC by a TADA court in 2007.
His mercy pleas against the TADA court verdict were rejected by the Bombay High Court, Supreme Court.
President Pranab Mukherjee turned down his mercy plea last year.
Earlier on April 9, the Supreme Court had rejected a review petition filed by Memon. Following this, the state government started the process for execution.
After April 9 rejection of his mercy plea, Memon filed a second review petition with the Supreme Court which will come up before it on July 21.
A home department official informed that order for the execution was issued on Monday and sent to the superintendent of the Nagpur Central Jail.
Memon, a chartered accountant, is the brother of fugitive terror mastermind Ibrahim Mushtaq 'Tiger' Memon. Tiger got Yakub involved in planning and plotting the serial blasts that killed 257 people and injured about 700 on March 12, 1993.