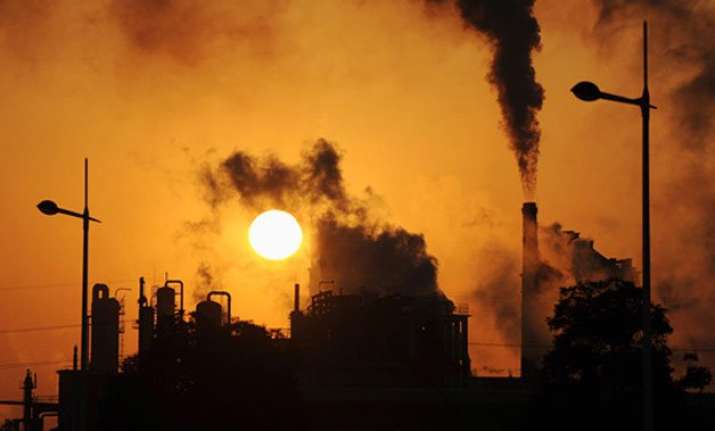 New Delhi: Sending out a stern warning to officials who failed to comply with its directions on Delhi's air pollution, the Delhi High Court today asked the Delhi government to bring the names of such officials to its notice, adding that the court would "take care" of them.
"Every official sitting on every chair will have to do their job," a bench of justices Badar Durrez Ahmed and Sanjeev Sachdeva observed when Delhi government senior standing counsel Rahul Mehra said it cannot take action against the bureaucrats as such a step would be declared null and void by the Centre.
"If a particular officer is not functioning or complying with our directions, bring it to our notice and we will take care of it," the bench said.
Mehra submitted that the official earlier appointed to assist the court on the matter has gone on a two-month leave and no one else was willing to take his place.
"What do you mean not willing? If an officer does not listen, throw them out," the bench said and added that if an official is not going to work, "let him resign".
The government told the court that S S Gill, Special Secretary of the Department of Urban Development, would take up the job. The bench further noted that due to "decades of laxity (in implementing the law), we are suffering today".  
Both the Centre and the Aam Aadmi Party government in Delhi came under heavy fire from the High Court which reprimanded them for not being interested in taking concrete steps with regard to air pollution.
"They are only interested in taking steps for public consumption. No one seems to be keen on implementing the law.
"Each government is at the other's neck," it said.
The High Court further lambasted the Delhi government and the Centre, saying "if you cannot govern, tell the people that you cannot govern. Do we tell you that we cannot deliver judgements due to some compulsion? If you do not comply with our orders, we would be compelled to take recourse to Contempt of Court Act and then you cry hoarse against the same.."
It also said the "judiciary was not interested in getting brownie points. We are not contesting elections. We are not going to ask people for votes. We want law and justice to prevail. However, when we do this, there are news reports which say courts are over active."
The court further directed the Delhi government, its concerned departments and other concerned authorities to nominate officials who would ensure that its orders are complied with.
(With PTI inputs)