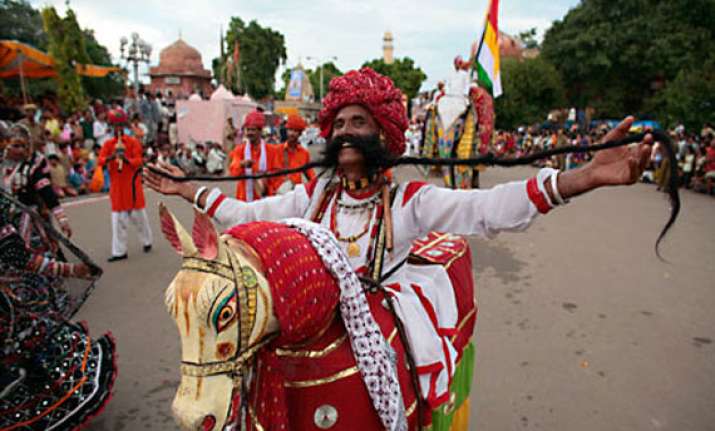 New Delhi:  Hollywood celebrities like Liz Hurley, Naomi Campbell and the lot prefer not only to visit Rajasthan, but also bring in loads of guests in their chartered planes to take part in snazzy events.
Let's try to know the reasons why.  The magical land of Rajasthan is famous for its historical sites, rich culture and festivities. Rajasthan is the most colourful state of India and it presents a perfect combination of natural beauty, old culture, romantic sites and chivalry.
There are many interesting places in Rajasthan which has to offer to the visitors. Sightseeing of the state includes the tour of the majestic Amer palace, the old capital of Jaipur which is a fascinating blend of the Mughal and the Rajputana architecture. Every city has a distinct feature. If Bikaner is famous for camel breeding farm then Jaisalmer is famous for camel safari on sand dunes. In Jodhpur you can experience the massive forts and palaces whereas Udaipur is famous for lakes.
Trip to Rajasthan to explore the forlorn grandeur beautifying the landscape of India as Traveling to Rajasthan can be a lifetime experience for anyone.