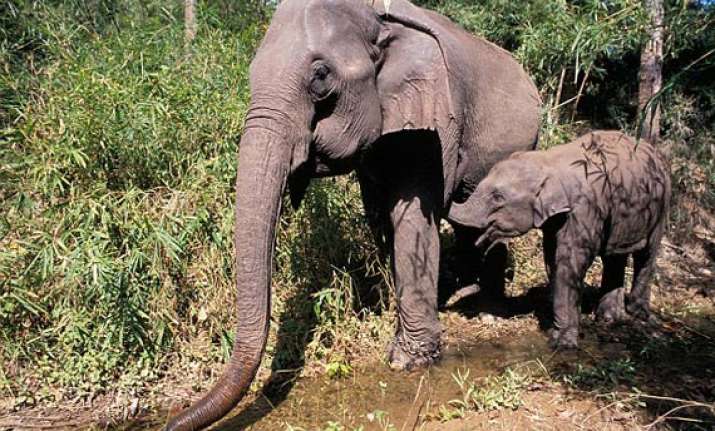 Guwahati: In a unique gesture to end man-animal conflict, villagers living along an elephant corridor in Assam's Karbi Anglong district will relocate their homes to give a passage to jumbos. 
Ram Terang village in Assam's Karbi Anglong district, lies in the middle of a main elephant corridor through which several wild herds move between Kalapahar, Doigurung-Nambor Wildlife Sanctuary and Kaziranga National Park.
Its location had been blamed for a number of rampages in which elephants have destroyed homes and ruined crops.
"There are about 1,800 elephants in the Kaziranga-Karbi Anglong landscape making it the habitat of about eight per cent of India's elephants.
Securing this corridor is not just about the right of passage for these elephants but also to relieve local people of losses caused due to conflicts," Wildlife Trust of India's Dr Bhaskar Choudhury said.
The process of convincing the villagers to relocate in mutual interest began about three years ago and the task was not an easy one.
"The villagers were very hesitant at first when we approached them with the idea of relocation as it involved a complete overhaul of their livelihoods, but eventually they understood the need and mutual benefits and agreed to shift," WTI's assistant manager Dilip Deori said.