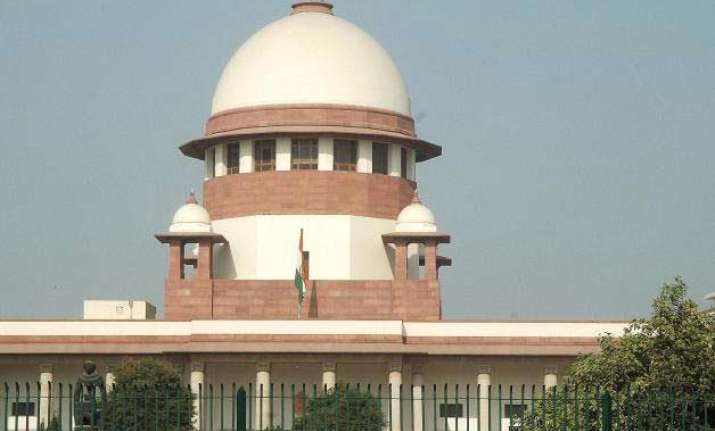 New Delhi:  The Uttar Pradesh government on Wednesday moved the Supreme Court to seek a stay on a CBI probe into alleged corruption and irregularities by former Noida chief engineer Yadav Singh.
The Lucknow bench of Allahabad High Court had ordered a Central Bureau of Investigation probe against New Okhla Industrial Development Authority's (Noida) former official Yadav Singh on July 16, 2015.
Seeking a stay on the CBI probe, the Uttar Pradesh government contended that the high court had erroneously directed the state government to hand over the investigation to the central agency.
Contending that the high court "primarily" acted on the request of the central government, the Uttar Pradesh government said that the fact that a judicial commission was already conducting an inquiry under the Commissions of Inquiry Act 1952 was completely ignored while handing over the probe to the CBI.
After registering two cases against former chief engineer Yadav Singh on August 4, the investigating agency conducted searches at 14 places - 12 in Noida and Greater Noida and one each in Agra and Firozabad cities in Uttar Pradesh. The investigating agency continued raids on the second successive day also.
Asserting that it could have, on its own, entrusted the investigation to the CBI if it felt it was warranted, the Uttar Pradesh government's petition said no case was made out for the Centre to seek the transfer of investigation to the CBI.
The petition also took exception to the manner in which the central government allegedly singled out Yadav Singh's case for a CBI probe and consequently sought the consent of the state government.
The state government said "there was no allegation that it was coming in the way of investigation or is trying to influence the investigation process".
It said there was "no sufficient material" to reach a prima facie conclusion that there was a need for the inquiry by the CBI or any other specialised agency".
The state government petition said, "It is not unknown that many a times the CBI has been used to politicise a general criminal case to further political vendetta, when there are different political dispensations in powers at the levels of state and the Centre."
Such exercise of power, the petition said, would be clearly contrary to the essence of federal structure, wherein the central legislature as well as the state legislature, both have adequate constitutional protection to rule their field, except in very exceptional circumstances where the supremacy of central legislation/interference could be exercised/justified.