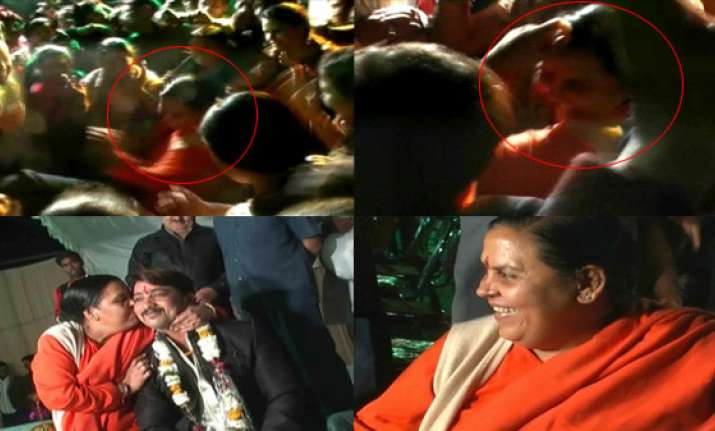 Gwalior, Feb 21 : Former BJP leader Uma Bharati  performed an item number at the wedding reception of her elder sister's granddaughter Anjali on Sunday evening, reports India TV reporter Abhilash Shrimali.   The overaged sannyasin  gyrated to the tune of the popular item number.
The item song was Pal Pal Na Maane Jiya, Ishq ka Manjan Ghose Hai Piya belted out by a local DJ. 
The sadhvi not only danced  but also teased the bridegroom. Uma's elder sister is Narmada and the occasion was the wedding of Narmada's son Narayan Das' daughter Anjali.  
Anjali married  Dinesh, son of an Uma Bharati supporter Preetam Lodhi.